How Much does a Shotcrete Gunite Machine Cost

Do you want to know how much one Gunite machine cost or shotcrete machine cost?
Shotcrete gunite machine is used for dry mix concrete spraying operation, for building swimming pool, shotcrete for civil underground foundation, express-way construction, railway construction, the concrete shotcrete machine shotcretes for building surface, shotcrete for tunneling , mining, hydropower project, shotcrete for slope stabilization.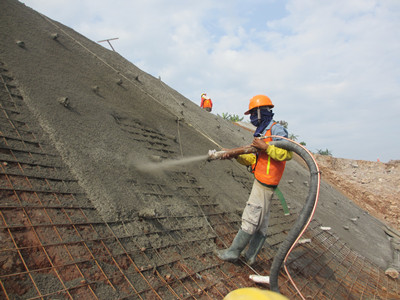 Lead Equipment has tens types shotcrete gunite machine for option, in order to offer more suitable type shotcrete gunite machine for you, please help us to confirm more detailed information:
1. What's the project will use the shotcrete gunite machine do, for slope protect, or other? Need dry-mix shotcrete gunite machine or wet-mix shotcrete gunite machine?
2. What's the output do you need, 3 m3/h, 5m3/h or 9m3/h?
3. What's the max. particle size of the material, less than 10mm, 15mm or 20mm?
4. About the engine, do you need air motor, electric motor or diesel engine, if like the electric motor, voltage 3 phase, 380V, 50HZ is ok for you?
After confirm your demands, suitable type shotcrete gunite machine and the cost could be offered to you according to your requirement.