Grout Pump Application in Malaysia

Grout Pump Application in Malaysia

Grouting is used to reduce hydraulic conductivity around underground structures such as tunnels and caves. Rock grouting is a commonly used type of grouting. Cement mortar is often used and pumped into joints and cracks in rock formation. Piston pumps are commonly used for high pressure rock injection. When using this pump, the vibration effect is expected due to the movement of the piston. The principle of rock grouting has remained the same over the past few years and the mobile grouting plant is often used in large start-up projects. This includes agitators, agitators and mortar pumps. The pump takes mortar from the mixer to the boreholes with the help of line hose.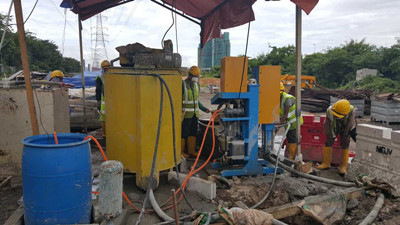 The principle of grouting technology is used grout pump to grouting of liquid injection material into the rock under construction or under pressure. When grouted, cracks and pores are filled with grouting material, which binds a piece of rock mass or a loose tooth of the material tightly. Grouting technologies are mainly used in underground construction as follows: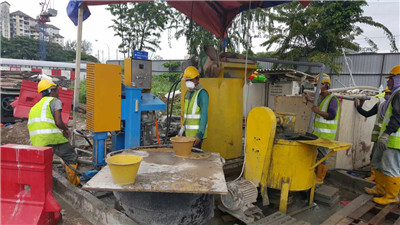 Filling voids and cavities.
Insulating and closing water inlets in construction.
Fixing soil and rocks.
Stabilization of loose material in the area before excavation.
Fault zone infection.
Overload protection.
Decreasing the permeability of rock mass.
Reinforcing coal in areas at risk of rock eruption.
3.
Foundation of buildings
Acquisition of construction pit walls.
Micro pile in soil with low bearing capacity.
Repairing cracks in construction.
Strengthening and sealing the brick and stone walls on the bridges.
Inoculation of grouting material in rock mass is done using grouting pumps. An electric grout pump is used when injecting grout material into rock mass. Mortar pumps are designed to transfer the pressure of fine grouting materials. It also prevents the material from returning to the well.


If you are looking for grout pump,

please let me know about the following question
:
1. What's pressure and flow of the pump you need?
2. What is the water cement ratio, any sand in?
3. About the power: electric (voltage and frequency) or diesel?
Please contact us freely for grout pump price,
sales@leadcrete.com.