Grass seeds planting machine hydraulic transmission

Water spray maintenance is watered according to the slope humidity and weather conditions. Usually watering twice a day to promote germination and whole seedlings of shrub seeds.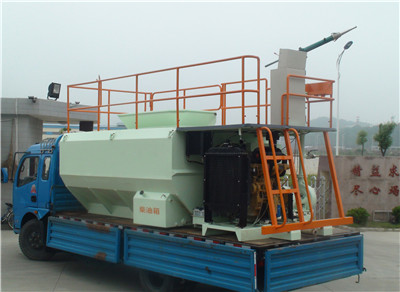 After the Miao Qi, you can water it once a day. If grass seeds planting machine does not rain after spraying, it is often watered to keep the soil moist.
Uncovering the non-woven fabric. After 10-20 days after spraying, after the plant on the slope is grown, if the non-woven fabric of the slope surface is not degraded, the non-woven fabric is uncovered by artificial methods to facilitate plant growth.
Under the same power conditions, the hydraulic transmission is small in size, light in weight and compact in structure (for example, the weight of the hydraulic motor is only 15%-20% of the weight of the same power motor). Therefore, its inertia has a small commutation frequency.
When the hydraulic drive adopts high pressure, it can output large thrust or large torque. Low-speed large-tonnage transmission can be realized, which is an outstanding advantage that mechanical transmission can not compare.
The hydraulic transmission can easily realize the stepless speed regulation in the system operation process in a large range, and the mechanical transmission realizes the stepless speed regulation.Pipe joints and integrated block connections are used between hydraulic components. Its layout is installed with great flexibility and convenience.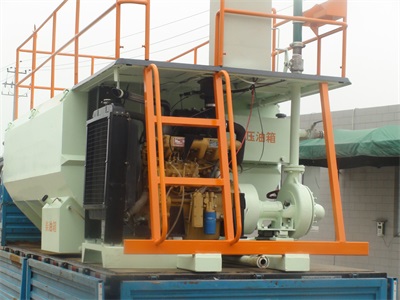 The hydraulic transmission can perform the movement of the original to make the load evenly stable when the load changes, and reduce the commutation impact when the moving parts are reversed.
The hydraulic transmission system is easy to operate and convenient to adjust and control. The hydraulic transmission system is easy to realize overload protection. It is safe and reliable to use.
The moving parts in each hydraulic original are working in the oil and can be self-lubricated, so the service life is long.