Chinese suppliers mortar spraying machine application

Chinese suppliers mortar spraying machine application
We supply mortar spraying machine, which is used for pumping and spraying mortars and cementitious mixes. Unique, easy to handle and powerful, the low loading height and special profile of the hopper, make it very practical and easy to use. Available in two different models with various specifications, one is electric power, the other is diesel power. The mortar pump machine is acclaimed for operational fluency. The machines can be customized as per the specification of clients. to guarantee excellent performance and economical running costs.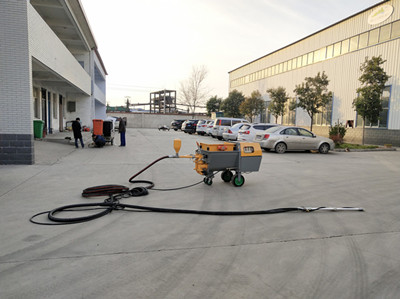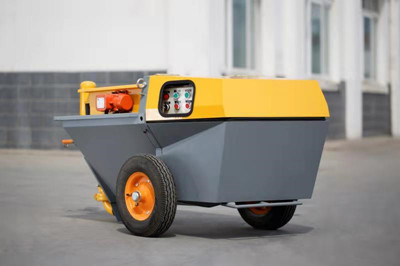 This fast mortar cement spray machine is widely used for indoor and outdoor ceiling roof coating, leaking joints, settlement joint leaks, leaking underground tunnel leaks, mine plugging, plugging air defense projects, dam leakage plugging, floor, cracks, hollowing reinforcement, cement mortar spraying, mortar spraying,, waterproof grout and waterproof surface coating, waterproof coating, filling, ceiling painting, wall painting, paint spraying, landscape painting, sound-absorbing material spraying, etc. Extremely reliable and strong are the main features of this pump, which is ideal for any sort of civil and industrial building work.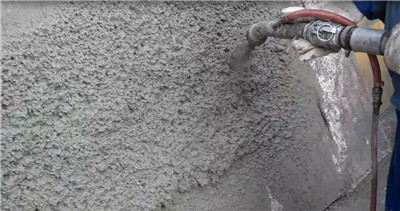 Main features of Chinese suppliers mortar spraying machine application:
1. Adjust the flow rate to adjust the best coating effect.
2. In addition to being able to switch, the electrical control box is also equipped with a remote control spraying switch.
3. The connection between the spray gun and the feed pipe can be rotated to facilitate operation.
4. High efficiency and good quality.
5. Chinese mortar spraying machine has simple structure, easy on-site handling, cheap accessories and easy maintenance.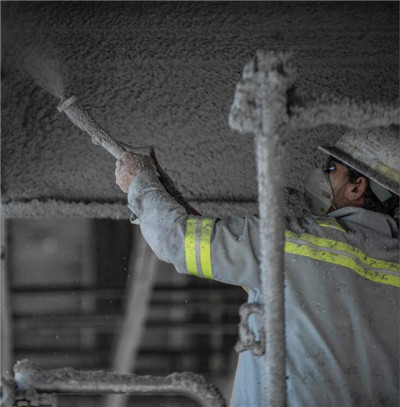 China mortar spraying machine is widely used for spraying mortar on the wall ,tunnel ,channel , building internal and external wall surface goods mixed mortar, putty powder, refractory coating and pressure grouting. Available spraying material is sand, cement, water, etc., other things that the diameter is no more than 5mm. This is new machine designed by our mortar spraying machine suppliers. If you need any help about the mortar spraying machine, please contact us freely. Email address: sales@leadcrete.com