Vertical axis planetary refractory mixer for sale
2023-01-08 01:28:03
The vertical axis planetary refractory mixer provides more advanced equipment for the production and manufacture of the entire refractory industry, and paints a bright color for the specialized machinery in the industry. The development of advanced machinery has driven the common progress of the upper and lower industries, and the refractory mixer has a strong function and operation, ensuring reliable production of refractory product productivity and quality.
Compared with the general refractory mixing machinery in the industry market, the vertical axis planetary refractory mixer: the processing time is short, and the effect is fully exerted on the premise of not destroying any mixture. The refractory mixer has an upgraded design with strong functionality.
The
vertical axis planetary refractory mixer
can mix the materials whether it is dry or wet. Not only provides advanced refractory mixers, refractory mixers, castable mixers, but also provides a complete set of automatic batching devices, and is equipped with feeding and feeding systems, a complete set of PLC control, and a high degree of automation.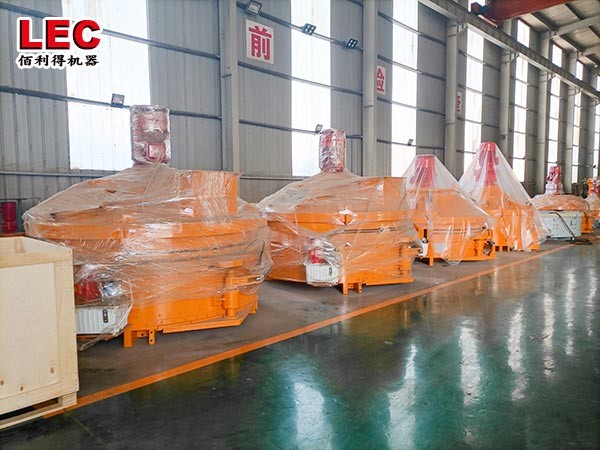 1. The planetary refractory mixer is designed with a reinforced gear box according to the difficult working conditions, with more reliable performance and longer life.
2. The reasonable stirring structure design of the planetary refractory mixer makes the stirring more sufficient and the energy consumption is lower.
3. The special mixing tool design for refractory materials can meet the uniform mixing of various materials. The stirring tool has been specially treated with a wear-resistant coating to provide its reliability.
4. According to the characteristics of raw materials in the industry, the lining plate of planetary refractory material mixer can use alloy lining plate with high wear resistance, special material lining plate, imported wear-resistant steel plate and surfacing wear-resistant lining plate for customers to choose.
5. The planetary refractory mixer is equipped with atomizing nozzles to improve the uniformity of spraying and increase the coverage area. According to the needs of use, the humidity test control device can be selected to meet the needs of more complex production conditions.