Australia underground shotcrete machine for sale
2019-02-21 09:58:14
Australia underground shotcrete machine usually choose wet mix shotcrete machine. Compared with dry mix shotcrete machine, wet shotcrete machine is more suitable for underground project. Because underground project is closed or semi-closed working condition, dry spraying process will cause some duty, will to a certain extent affect the health of the operator. So wet spraying process is better option for underground project.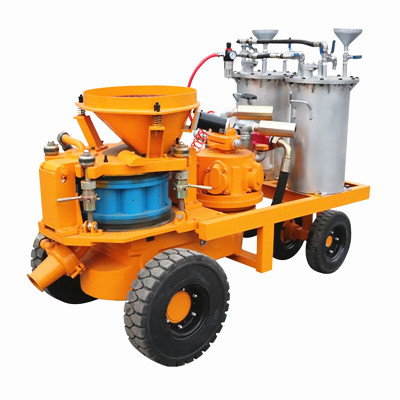 For underground shotcrete machine, operator need mix first dry materials and water in the mixer, and then pure pre-wet materials into shotcrete machine hopper and begin to spray materials. Suitable air compressor is essential for shotcrete machine working. Compressed air blow wet materials to nozzle, and add the accelerator in the nozzle. Accelerator is mainly used for accelerating wet concrete condense. Customers can check the below wet spraying process information.
Lead Equipment provide true wet spraying shotcrete machine, there is some company provide common dry mix shotcrete machine for customers to finish wet spraying process, but it can not receive ideal spraying effect. LEADCRETE Australia underground shotcrete machine for sale belong to spraying concrete in the thin-flow method, adopts Aliva technology, better spraying effect. For thin flow wet mix shotcrete machine, our company is only wet mix shotcret machine manufacturers in China, other suppliers provide shotcrete machine is dry mix shotcrete machine, cannot be really used as wet mix shotcrete machine.
Specially designed hopper, conducive to exhaust. Wet mix is different from dry mix shotcrete machine, need exhaust in the working process. Hopper spring and Flexibility Steel wire, could chieve best vibration effect.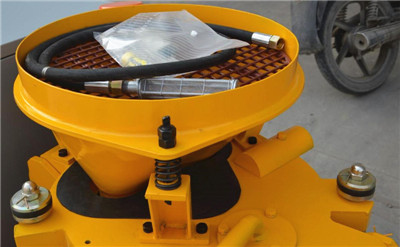 Specially designed compression spring and compression points, can ensure the compaction effect between the sealing plate and steel rotor plate, Avoid leaks and increase sealing plate and steel rotor service life. Oli vibration motor, Italian technology, protection level IP67, waterproof.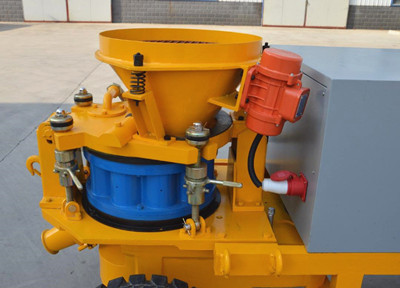 More detailed product information, please check the our company website: www.leadcrete.com