Supplies of grout pumps, mixers, agitators and packers
2018-06-04 17:01:18
Leadcrete have been providing ground engineering equipment to the mining, construction and tunneling industries for over ten years. Flagship product includes grout mixers, grout agitators, grout packers and grout pumps. Focus on design, fabrication and supply of fully systems of grouting equipment. Include stand-alone colloidal mixers and grout pumps, integrated mixer/pump platforms through to customized.

Lead Equipment is one of the leading and professional supplies of grout mixers. The grout mixer has excellent mixing quality, high capacity, low wear parts. And the manual operation or with automatic system. High shear high speed grout mixers (colloidal mixers) for cement, ultra-fine cement, bentonite and other admixtures. The combined effect of highly efficient mixing action and the ability to mix low water/cement ratios allows for reductions in the cement content for a given strength. For the mixer volume, standard models have 100L, 300L, 400L, 500L, 750L etc. Customize made volume is acceptable. For the power, electric motor, diesel engine, and air drive for an option.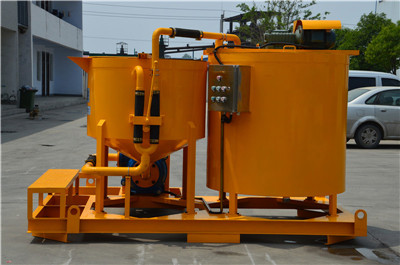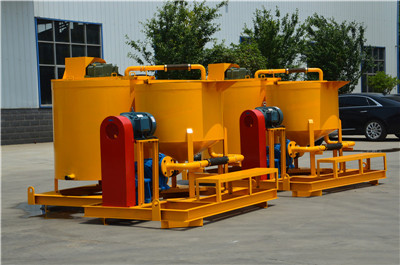 Lead Equipment is world famous supplies of grout agitators. Agitators are used as holding tanks between the grout mixers and the grout pump. In the slowly revolving agitator, the grout suspensions are homogenized and possible air bubbles removed. Agitator volume is usually design based on the mixer volume. Same volume or large than the mixer. This can ensures better using. For the power: electric motor and diesel engine for your option.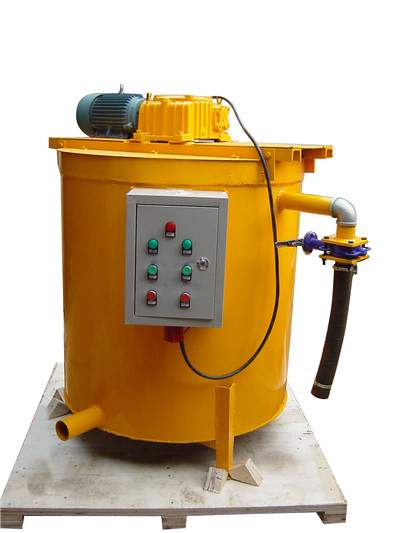 Lead Equipment is manufacturer and supplies of grout pumps. Grout pumps are available in various sizes and power ratings with grout injection pressure up to 450 bar and flow rates up to 210lt/min. Grout machine can easily meet all the main requirements for low, medium and high-pressure applications such as micro-piling, anchoring injections, permeation grouting, compensation grouting, grout filling (e.g. cavities in mines, tunnels, etc.), drilling mud injections, etc. For the power, electric motor, diesel engine, and air drive for an option.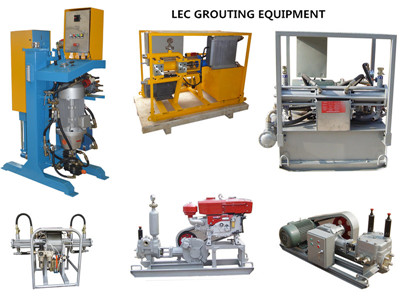 Lead Equipment also the
supplies of grout packers.
We supply full range of injection packer (aluminum / steel) as well as other waterproof materials in good quality. And we are strictly control in each step and 100% check before shippment.It is widely used in building construction, concrete crack and water leakings stop which is suitable for polyurethane resin and epoxy resin. Such as Subway, tunnel, culvert, activated sludge tank, Concrete crack seepage, leakage stop under water.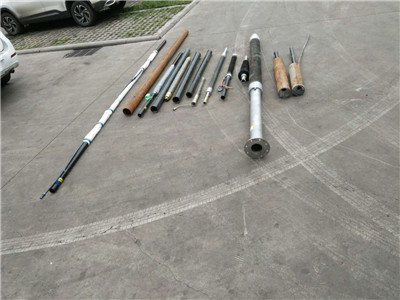 Lead Equipment also the high quality and best service supplies of grout plant and grout station. Grout plant is a combination of mixer, agitator and grout pump in one plant. Now we have developed full series of grout plant and grout station, the pump including piston type, plunger type, and hose type. Mixer volume from 200L to 800L, agitator volume from 300L to 1200L, pump flow from 0 to 130l/min and pressure from 0 to 10Mpa. Electric power and diesel power are available for customization.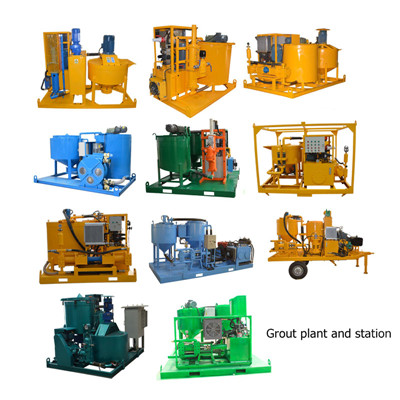 Profession in mixing and injection technology, Lead Equipment is the Supplies of grout pumps, mixers, agitators and packers. Choose Lead Equipment, means choose a higher cost performance, a lower cost grouting equipment. For more details about china colloidal grout mixer factory, please email us: sales@leadcrete.com