Squeeze concrete pump for sale
2021-06-16 18:03:12
Squeeze concrete pump for sale
Lead Equipment is a professional manufacturer of industrial squeeze concrete pump, we have developed full series of squeeze concrete pump with tens of model, work pressure from 0.6-3 Mpa, output from 0.01-50m3/h. Leadcrete has a ability to design different specification form squeeze concrete pump according to the requirement of our customers.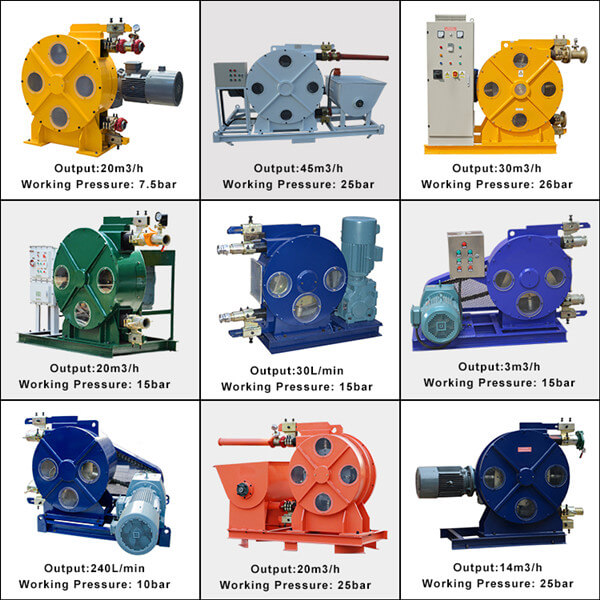 Our squeeze concrete hose pump core parts galvanizing process, it can well be avoided in the use course of rust. Usually, our squeeze pump (peristaltic pump) have two rollers is used to squeeze hose forming vacuum to pump materials. Our customer provided their requirements, the squeeze pump can also be designed with three rollers, the material flow is pumped more continuously.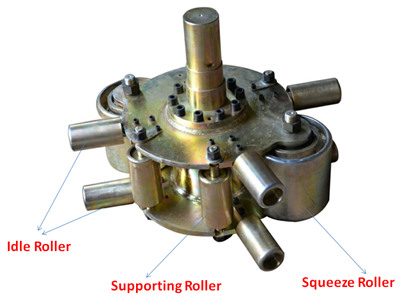 Pump core
The unique design of our squeeze concrete pump (hose pump) is adding pointer dials, which can adjust the hose gap though observing scale. It makes adjustment become more accurate and intuitive. Besides, it doesn't appear the case of loose in the use, because it is fixed by bolt.
Squeeze pump unique part


GH series industrial squeeze concrete pump are mainly applied in distant conveying, grouting and dosing of viscous slurries in construction, mining, food, paper making, ceramic, etc.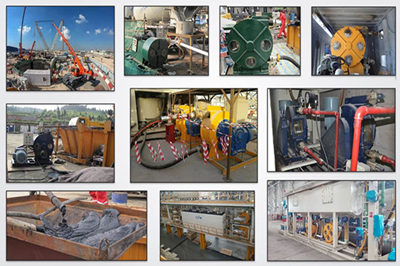 Fields of squeeze concrete pump application
1. Construction
Pumping fine grain concrete, foam concrete and mortar.
2. Water Treatment
Pumping water or waste water.
3. Paper Making
Pumping pulp, color and glues.
4. Food Project
Pumping beer, wine, milk, juice etc.
5. Mining
Conveying of mineral waste residue.
6. Underground Engineering
For TBM, pumping bentonite.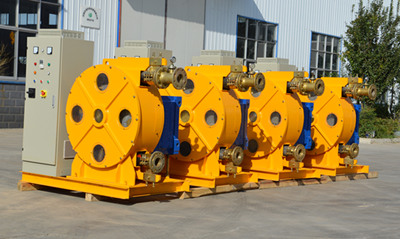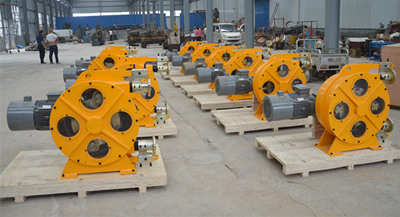 How to choose suitable squeeze concrete pump?
Please tell us about following question, we can help you to choose suitable squeeze concrete pump:

1. What is the project with our peristaltic pump, is it for pumping concrete or others?
2. What is the pressure and output you require?
3. What is the local voltage you require, here the voltage 380V, 50HZ, 3phase, is it ok for you?
4. What is max. aggregate size in the slurry?

Contact us for detailed information and price of squeeze concrete pump, sales@leadcrete.com.