Spraying plaster machine price in Pakistan
2018-12-18 10:16:34
Spray plaster machine is used for aggregate size less than 3mm pre-mixing mortar and site mixing mortar conveying and spraying. It can spray evenly, continuously and efficiently. It has high cost performance, strong reliability, low wear of piston and long service life.
It is equipped with continuous mixer, can achieve continual operation. It can be used in the building, the external wall spray plaster, used in road and bridge, tunnel, water conservancy, underground engineering pore pressure grouting.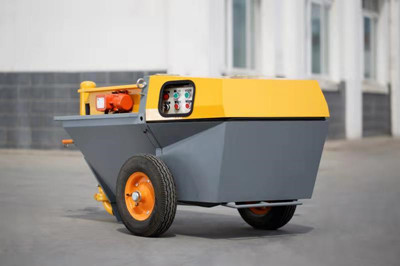 The piston type cement spraying machine is our newest product, the machine includes motor, reducer, pump, air compressor, electrical equipment, machine frame and so on. It has a big advantage than the screw style spraying machine, the machine has high pressure, fast speed, high efficiency, easy moving, easy maintenance, and long service life, most important, no need to often change the wearing parts.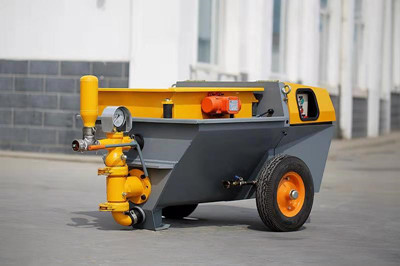 When spray plaster machine Pakistan operation, we need to keep machine with regular lubrication in the gear box.
The lubrication oil should use gear oil, also examine the eccentric gear and bearing parts on time. Before using, put 5L water into the hopper, start the machine to pump the water ,so as to wet the hose, hopper and pump. When machine using, must keep the machine in a stable position; examine each hose and pump, keep it unblock; must keep the hopper having materials when spraying.
After using , discharge the rest of cement, and put water to pump, so as to clean the hopper, hose, spraying gun in case of blocking the machine.