Small Capacity Concrete Pumping Machine
2019-04-12 13:42:48
Leadcrete small capacity concrete pumping machine can be used for pumping putty powder, painting, cement mortar, dry-mixed mortar and other water solubility materials. Our small concrete pumps have different models for your options, and wear well. And we also could customize for you according to different requirements.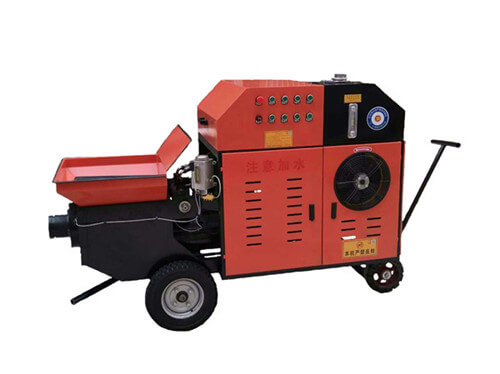 This small concrete pumping machine have more widely application. For example, building house, reforming the wall, pouring channel, road, construction work site, pouring foundation, etc. projects.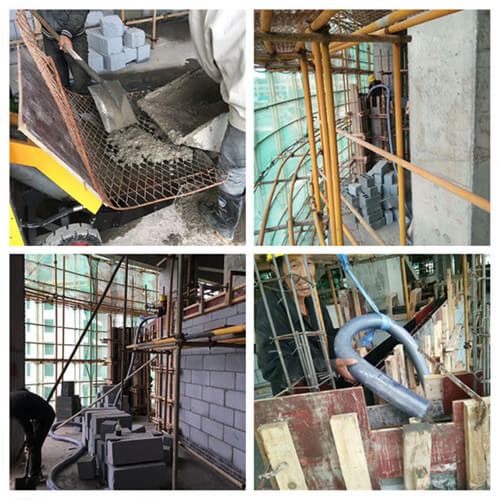 The features of this small concrete pumping machine as following:
1. This small concrete pump adopts advanced S valve direction. It could meet the conveying of small stone concrete or commercial concrete, it won't be easy to block.
2. Glasses plate and cutting ring adopt high hard abrasion resistant alloy, longer life.
3. Higher outlet pressure, it could meet the conveying requirements for high floors and further work site.
4. Hydraulic oil adopts air cooling system, better cooling, easier and more convenient. It is not easy generate pollution for hydraulic oil.
5. Adopting manual stepless changed output, it could meet different requirements for output speed.
6. Advanced wireless remote control, it could improve remote operation, it is more convenient for operation, more humanization.
7. High wear-resisting concrete cylinder, it could be sure and increase the life of concrete pump, reduce the maintain cost for clients.
8. Main oil cylinder adopts new craft, chrome plate in its inner hole, it could avoid the problem that dirty hydraulic oil damage main oil cylinder.

Why choose our small concrete pump?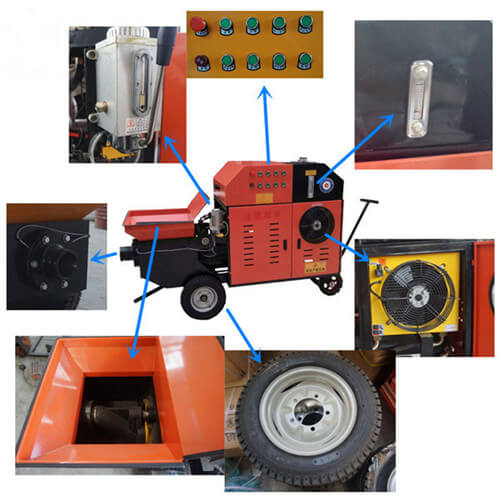 1. Air cooling system. Our air cooling system has well cooling effect, avoid the troublesome of adding water.
2. Bigger hopper. Our hopper is bigger than others, it can add material from loader directly, it can pump and recyclable.
3. Smart control system. Stepless speed change, the output of concrete can be adjusted automatically, it can manual operation and automatic operation.
4. Convenient wheels. Convenient operation, removable, suitable for different work sites.
If you want to know
more details about this small concrete pumping machine
, welcome to contact with us: sales@leadcrete.com.