Shotcrete pump for swimming pool and artificial rockwork
2019-02-16 10:07:57
Concrete shotcrete pump is one kind of hose type concrete spraying pump, usually includes hose pump, hopper and hydraulic system etc. Output capacity is 1~3m3/h, max. aggregate size is 10mm. It control the output and working pressure by hydraulic valve. Concrete shotcrete pump max.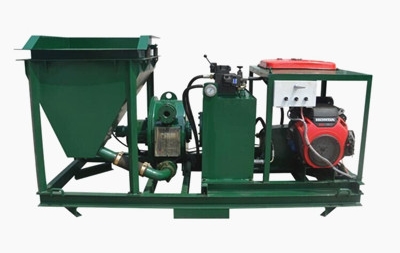 Working pressure depend on squeeze hose feature, for Chinese brand squeeze hose, max. working pressure is 1.6Mpa, service life is about 800 hours. While France Trelleborg squeeze hose working pressure could be up to 3Mpa, service life is about 1200 hours. Customers could choose the suitable squeeze hose according to the different project demands.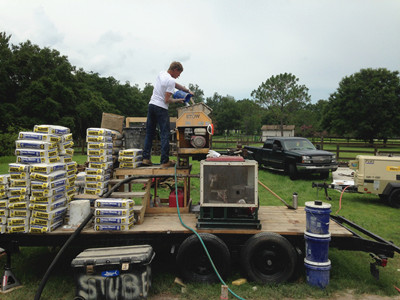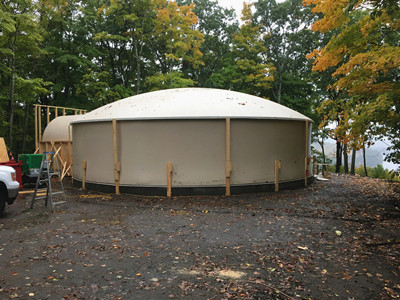 LSD1500 concrete spraying pump is multifunctional concrete shotcrete pump, it could be used for spraying concrete and pumping concrete. When used for spraying concrete pump, need extra air compressor provide compressed air in the nozzle, spraying concrete on the working surface, recommend air compressor 3m3/min, working pressure is 0.6Mpa. While used for pumping concrete, it don't need air concrete pump any more, hose pump working pressure could pump concrete to suitable position.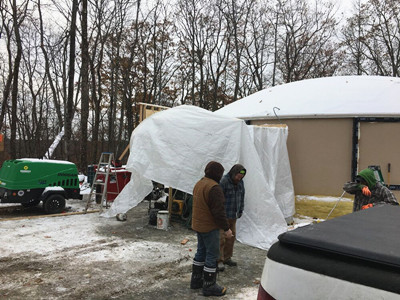 According to different drive type, LDS1500 concrete shotcrete pump is divided into LDS1500G (Honda GX630 gasoline engine), LDS1500E (electric motor) and LDS1500D (diesel engine). For Honda GX630 gasoline engine, customers could easily find the replace parts in local once the machine goes wrong. For electric motor, we could customize the suitable voltage motor according to customers' local voltage.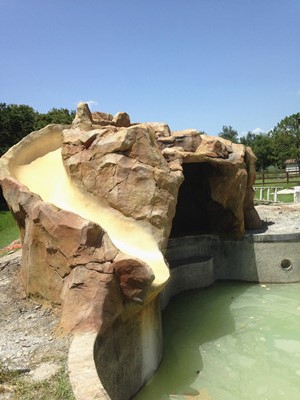 Usually LDS1500 concrete spraying pump is widely applied in dome project, swimming pool project, artificial rockwork project etc. Because of nice quality, competitive price, LDS1500 concrete spraying pump received better feedback from customers. More detailed information, please check our website: www.leadcrete.com