Refractory pan mixer for sale
2018-08-14 15:49:14
Refractory pan mixer for sale is mainly used for mixing refractory materials, castable etc. in refractory installing project. Nowadays, our moving pan mixers are divided into LRM100, LRM250, LRM500 and LRM800 four kinds of different model, they are mainly used in working site. Compared with other common mixer, our pan mixer is equipped with high wear-resistant steel liner around the mixer wall, greatly improve the mixer service life. Precisely designed mixing arm mounting method and quantity, make refractory have better mixing effect.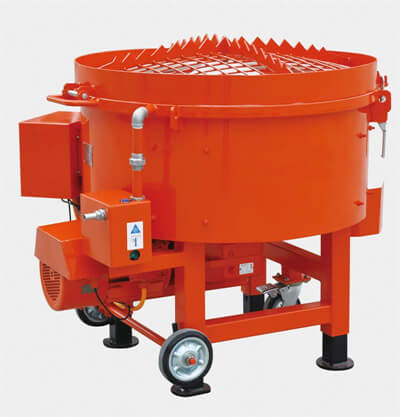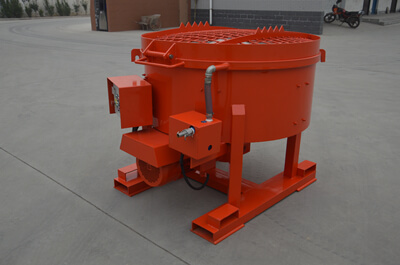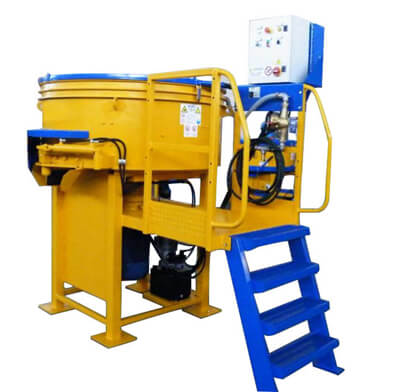 LRM100 and LRM250 refractory pan mixers is equipped with walking wheels, easy to move in working site. Considering that LRM500 and LRM800 pan mixers weight is large, not suitable for installing walking wheels, in order to easy to transport them in working site, equipped with forklift hole in the frame.

There are five different mixing arms in refractory mixer, which are used respectively for shaving shaft, shaving bottom and shaving hopper wall. Reasonable structural design is for the best mixing effect. There is limit switch between mixing bucket cover lid and mixing bucket. Once the cover lid is open, pan mixer will be powered off and stopped working. Avoid mixing arm damage to the operator.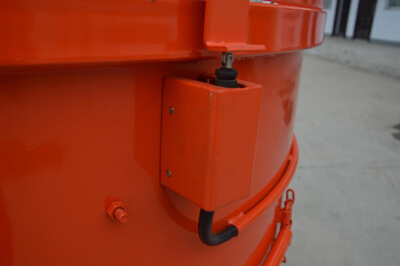 Limit switch
Compared with other mixers, our refractory pan mixer has three water line system. The built-in water pump provides the required water source for the mixer to work properly. Three water lines evenly distributed around the mixer, add water evenly and stir well.
Water line
Because of LRM800 refractory pan mixer owns large mixing capacity, usually we also provide ABB frequency converter in LRM800 pan mixer. It is mainly used for protecting motor, avoid damage to the motor when it is blocked. In order to easy to clean, we could provide high pressure water washer device. According to customers' different project demands, we have hydraulic discharge and manual unloading for customer option. More detailed working information, please check the below video link: