Refractory material pan mixer machine for casting coatings
2021-10-04 16:27:34
Refractory material pan mixer machine for casting coatings
Lead Equipment Co., Ltd. is a manufacturer of refractory material pan mixer machine for casting coatings
. Our refractory mixer machine is known for their high quality and long life. We have different models of refractory material pan mixer machine LRM100, LRM250, LRM500, LRM800 and LRM1000 to choose. Their mixing capacity are 100kg, 250kg, 500kg, 800kg and 1000kg respectively. We could provide some services of personalized customization for customers.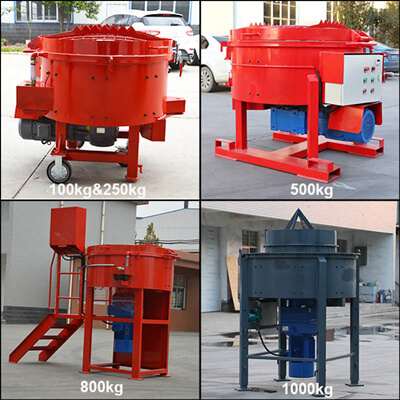 Our LRM800 refractory material pan mixer machine is widely used for casting coating, mixing refractory materials, friction materials, chemical materials, precast concrete, mortar, aggregate mixing and glass materials etc. Its operation is simple, and can fully mix raw materials, thereby improving the mixing effect.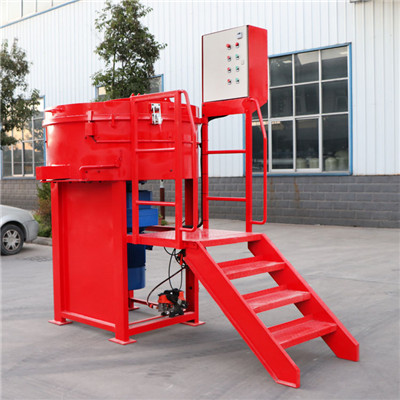 LRM800 refractory material pan mixer machine for casting coatings adopts a novel rotor structure, the minimum gap between the rotor and the shell can be adjusted close to zero, which can effectively reduce the residual material. The boiler plate is lined with polypropylene or stainless steel, so it is not easy to stick to the material. All the working bodies of the LRM800 refractory material pan mixer machine are fixed on the frame, and the frame is welded with high-quality carbon steel.
1. Operators platform with safety rails and ladder;
2. Fast mixing speed and homogeneous;
3. Equipped with high pressure water washer device, easy to clean;
4. Easy to move, equipped with forklift hole;
5. Manual discharge door, Hydraulic discharge door for option;
Precautions for the use of refractory material pan mixer machine
:
1. Preparatory work before starting up: check whether there are sundries in the disk, check whether the bolts of various parts are loose or missing, whether the reducer oil is sufficient, check whether the scraper is loose, whether the angle is correct, and the power supply, and whether the power cord is leaking.
2. Turn on: clear all the data in the disk, make sure to restart after clearing. Turn on the power and start the refractory pan mixer, listen for abnormal sounds, and add materials according to regulations.
3. Turn off: after the materials in the pot are used up, refractory pan mixer will be turn off and remaining materials in the pot must be cleaned up.
If you are interested in our refractory material pan mixer machine, please tell us the following requirements:
1.What is mixing materials with our machine, for mixing refractory, castable or others?
2.What is the mixer capacity you need? 100kg/batch, 250kg/batch, 500kg/batch, 800kg/batch, 1000kg/batch or others?
3. What is your local voltage? here is 380V, 50HZ, 3 phase, is it OK for you?
We could customize according to your requirements, just tell us the application of the product or the parameter information you need.