Portable grout mixer pump suppliers
2019-09-10 18:26:27
Founded in 2009, Lead Equipment has produced the largest grouting equipment in 10 years. Located in Zhengzhou, Henan Province, China, Leadcrete offers colloidal portable grout mixer pump, as well as a variety of grout pumps, including piston and plunger types, as well as grouting pumps. Our portable grout plant system is designed to emphasize user-friendly operation and ease of maintenance. Combine enough technology to maximize efficiency without compromising ease of operation or maintenance. Lead Equipment is portable grout mixer pump supplier and grout plant suppliers.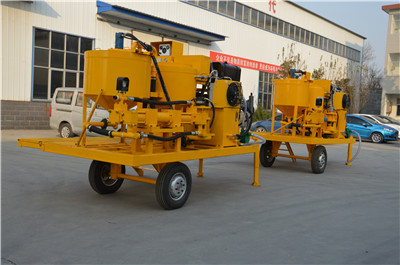 G
rout plant
s are widely used in construction, geotechnical engineering, heavy construction, roads, maintenance and planting, geothermal grouting and other applications. The combination of a colloidal
portable grout mixer pump
, a grout mixer and a grout pump makes the grouting agitator pump more reliable project.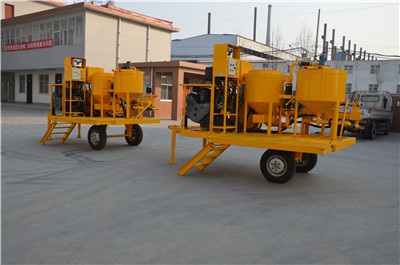 The portable
grout mixer pump
can add wheels based on a grout mixing pump. High quality
portable grout plant
can mix, pump and grout most pre-mixed cement construction materials for a wide range of applications. Such as cement, solid bentonite grout and silica sand. The special mixing effect of cement or bentonite with water is documented in the mixer by the high turbulence generated in the pump casing. This high shear turbulence separates the cement or bentonite particles to produce a fully hydrated suspension. Cement is the oldest and most commonly used grouting material in grouting projects.
The portable grout mixing pump can be easily moved when needed. In addition, a grout mixing pump can be used in Sydney. The grouting agitator uses diesel engine Sydney, which is suitable for work sites where power supply is not convenient. Beinei Deutz diesel engine. The Yuken reversing valve is used in the hydraulic system of the grout pump, which ensures that the quality of the grouting mixing pump is superior to the market.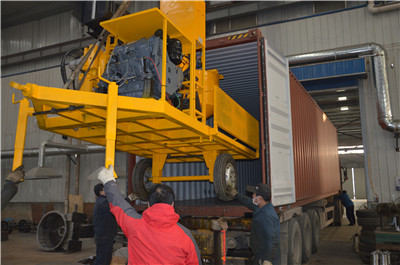 The portable grout mixer pump can be produced and sold according to your special requirements. The standard mixer has a volume of 200L and the agitator has a volume of 300L. The maximum flow rate of the grout pump is 100 L/min and the maximum pressure is 100 bar. Suitable for the job site requires high pressure. Of course, if the project requires small volume flow and pressure, we can also tailor it for you.
Portable grouting mixing pumps Sydney can be widely used in grouting projects such as dam grouting, underground grouting, foundation grouting and construction. As for dam grouting, no matter what the purpose of the dam - irrigation, hydropower, river regulation or the establishment of lakes. Grouting mixer pumps are essential for grouting. A grouting operation that is difficult to inoculate is not just drilling some holes and filling it with cement slurry. Choosing the right grout and grouting material requires knowledge and experience, as well as proper grouting. This ensures that the proper grouting project is completed. Sealing, strengthening and stability are all important.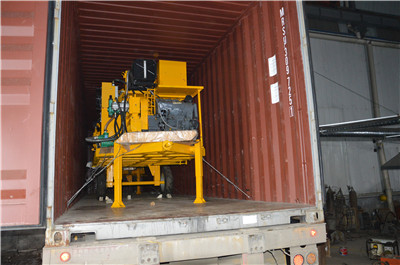 Portable grouting pumps can be customized to your flow, pressure and power requirements. So it can meet different project requirements. If you would like more information about the portable grouting pump, please email
sales@leadcrete.com
.