Pneumatic dry mix shotcrete machine
2017-11-22 13:38:39
Pneumatic dry mix shotcrete machine also can be called pneumatic dry mix shotcrete pump. It is small-sized shotcrete machine for the dry spraying process. According to the type of drive dry mix shotcrete machine can be divided into three types, pneumatic motor shotcrete machine, diesel drive shotcrete machine and electric motor shotcrete machine.
Today the key to introduce for you is pneumatic dry mix shotcrete pump.
Pneumatic dry mix shotcrete machine is widely used in building wall spray slope, slope protection, without harmful gas such as tunnel construction and concrete spraying, it is mainly used for slope protection spray anchor reinforcement, foundation pit, tunnel anchor.
Pneumatic dry mix shotcrete machine of our company are as follows:
LZ-3A pneumatic dry mix shotcrete pump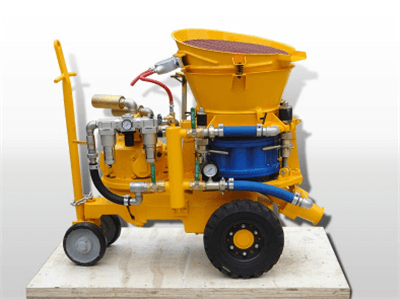 LZ-5A pneumatic dry mix shotcrete machine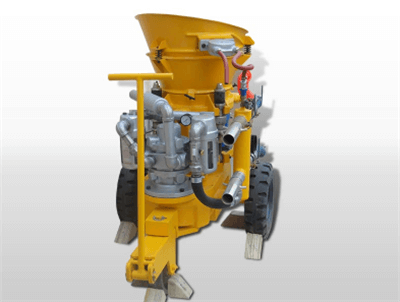 LZ-9A pneumatic dry mix concrete spraying machine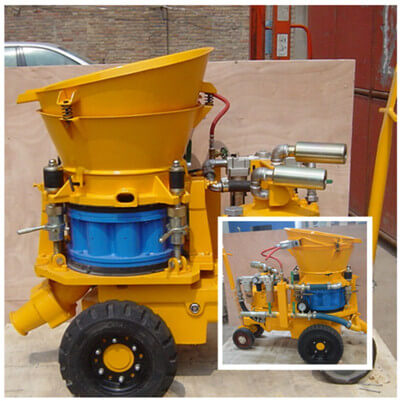 Pneumatic dry mix shotcrete machine principle:
1. The mixing material of ingredients mixer discharge mouth (or artificial mixing and feeding) after vibrating screen mesh for the jet in the hopper.
2. Feed by dial direct dial into rotor cavity, with the rotor vortex to the discharge port.
3. Here from the gas chamber into the air, blow the material into the discharge elbow, introduced by cyclone another wind pressure, the state of long spiral wind blows away the supplies, acceleration, and make it spin, plankton, into the feeding tube.
4. To shower and then add a small amount of water spray (tide) or liquid accelerator (wet) injection.
Pneumatic dry mix shotcrete machine features:
1. Through the rotor type is not binding material cavity, discharging unobstructed, efficient to save time.
2. Elastic compensation compaction at four o 'clock, sealing effect is good, little dust machine, parts, long life.
3. Using high-speed low pressure vortex air conveying, overcome the bonding in the material conveying, wall tube and pulse. Rushed away from the problem such as folding, uniform material flow, continuous and stable.
4. New type nozzle, the discharge elbow device, improve the effect of spray coated, springback is little, spray layer of high quality.
5. Machine chassis can be assembled into tyred, slide rail wheel type and all kinds of gauge.
Pneumatic dry mix shotcrete machine composition:
1. The driving gear (main motor, reducer, etc.).
2. The rotor assembly (turn daughter, cavity, the rotor plate, etc.).
3. The wind road system.
4. Injection system.
5. Electrical control system.
6. Walking system.