New grouting station for sale
2021-05-05 21:06:16
New grouting station for sale
Based on our grouting station, we update our LGP220/350/50PI-D grouting station for sale, the high shear grout mixer volume is 220L, agitator volume is 350L.
LGP220/350/50PI-D grouting station for sale is a combination of mixer, agitator and grout pump in one plant. The special mixing effect of cement or bentonite with water is archived in mixer by a high turbulence created in the pump casing. This turbulence with its high shear forces separates the cement or bentonite particles which results in a fully hydrated suspension.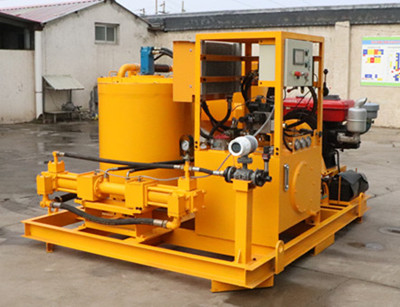 1. Double cylinder piston pump.
2. Diesel and full hydraulic driven.
4. With pressure, hydraulic oil temperature and flow sensors.
5. Over hydraulic oil temperature protection.
1. Civil engineering - dam, tunnel, subway, mine, soil nailing wall, curtain, anchor, cable trench and anchor grouting.
2. Building structure - building and bridge repair, foundation reinforcement, slope support, soil compaction, rock grouting.
3. Engineering - underwater foundation, offshore platform, coast foundation grouting reinforcement.
Lead Equipment has many years' experience in manufacture and marketing of grout pumps as well as specific customer application requirements for grouting. Capacity and power could be customizing according to your projects. Sell grout mixing tank and pump for years and some of the engineers in the grouting field for more than 20 year. Ergonomic, space saving, central lifting position. Want to inquiry or order a grout mixing tank and pump for sale, please email us: sales@leadcrete.com.


We are manufacturer specialized is R&D, manufacture and sale of grout equipment. Grout Equipment includes: grout plant, grout pump, grout mixer and agitator etc.
Grout equipment is specially designed for continuous cement mixing and grouting in ground and underground engineering, such as highway, railway, hydropower, construction, mining.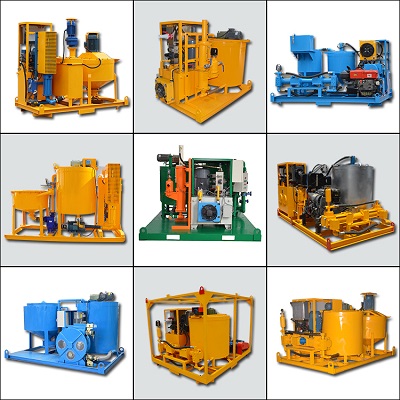 Now we have developed full series of grouting station, pump including
piston type, plunger type, double piston type, double plunger type and hose type
. Mixer volume from 200L to 1200L, agitator volume from 300L to 3000L. Pump flow from 1 to 300L/min and pressure from 1 to 100 bar. Electric power and diesel power are available for customization.
If you don't know which type grouting station is suitable for your project, please help us to confirm the following points:
1. What is the pressure do you demands?
2. What is the flow do you demands?
3. Would you like the grout machine with electric motor or diesel engine If want the injection grout pump wok with electric motor; also please confirm the voltage at the worksite.