Mortar plastering machine for wall repair and renovation
2019-03-08 15:07:24
Mortar plastering machine is an important equipment in housing construction. There are two kind of power for choose. One is electric power drive, the other is diesel engine drive. The standard voltage of machine is 3phase, 380V, 50hz. If voltage could not meet your working voltage, we can customize motor according to your voltage requirements. The max. aggregate size is usually less than 6mm. As you know, the mix mortar materials include sand, cement, and water. Machine can be used for convey or spraying mortar materials.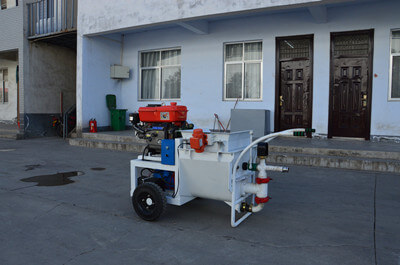 Machine is very easy operation in working. Usually machine will be equipped with 10m convey hose and a set of accessories. We could send suitable hose according to customer's project requirements. The max. vertical delivery height reach 30m and the max. horizontal convey distance less than 100m. If you want to convey material work, it does not be equipped with compressor. firstly you need to connect hose, turn on machine, then use water to test machine. When machine work well, put mixed mortar material into hopper. If you choose to spray work, you must use a compressor. To make mortar materials spray smoothly on the wall. This is also mortar plastering machine for wall repair.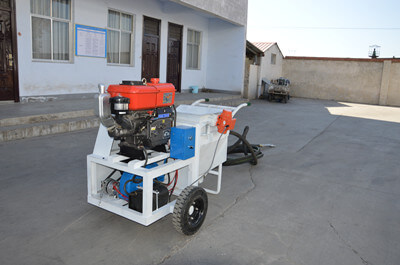 The weight of mortar plastering machine for wall renovation is light. 1-2 person can move machine easily. When construction is completed on the first floor, you could move machine to second or third floor. You can use machine conveniently if you want to. According to operation Manual, machine is rarely maintained in working. The guaranteed of machine is one year. We will choose good plastering machine according to your project requirement. If there is anything we can do for you in machine's use, we will be give you feedback at the first time. If possible, engineer could help on the site. Looking forward to building good cooperation with you.