Lightweight wall panel machine for sale
2018-03-20 17:24:48
Lightweight wall panel, also called foam concrete wall panel, is made of foam concrete. It has the feature of low density, heating insulation, sound insulation and low cost. Most of all, it is A level fire-proof material, and widely used in high-rise buildings.
According to the increasing demand of lightweight wall panel, foam concrete machine has become one kind of hot sale product, especially in Asia and Africa. LD2000 foam concrete machine is our most popular machine, and specially designed for wall panel and CLC block. LD2000 foam concrete machine is program controlled. Feeding, foaming and mixing are all automatic. The foam ratio can be adjusted precisely, so that you can control the cost very precisely.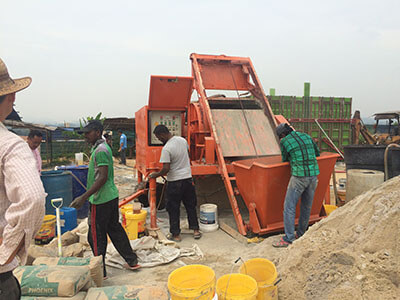 We can also supply lightweight wall panel mold machine which can increase your production efficiency greatly. This equipment adopts hydraulic and electrical system to open and close the mold. It has high mechanization and automatic. One mould can produces 20 pieces of wall panel each time and the length can thickness is adjustable.