Pan type large scale castable refractory mixing machine
2021-11-04 17:25:16
Pan type large scale castable refractory mixing machine

Pan type large scale
castable refractory mixing machine is widely used for mixing refractory materials, castables, friction materials, chemical materials, precast concrete, mortar, aggregate mixing and glass materials. It also could be used in conjunction with a refractory wet spray machine for refractory spraying projects in the iron and steel industry.
Our company is a refractory mixing machine supplier. Nowadays, we have developed LRM series refractory mixing machine. We have castable refractory mixing machine with different mixing capacity to choose. Their mixing capacity respectively are 100kg, 250kg, 500kg, 800kg and 1000kg.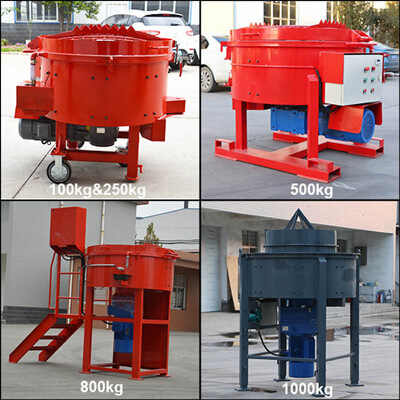 Two pan type large scale castable refractory mixing machines will be described in detail below:
LRM800 pan type large scale castable refractory mixing machine
adopts a novel rotor structure, the minimum gap between the rotor and the shell can be adjusted close to zero, which can effectively reduce the residual material. All the working bodies of the LRM800 castable refractory mixing machine are fixed on the frame, and the frame is welded with high quality carbon steel.
The mixing capacity of LRM800 refractory mixing machine is 800Kg, its motor power is 22Kw. The weight is 1350Kg and the dimensions is 2.8*1.88*2.64m.
Its mixing capacity is 1000Kg, its motor power is 37Kw. The weight is 1680Kg and the dimensions is 1.6*1.5*2.14m.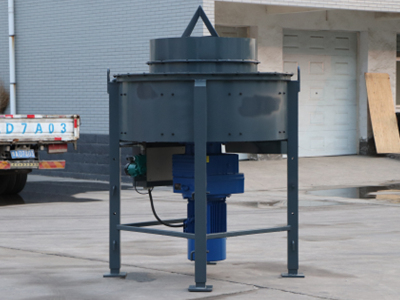 Our castable refractory mixing machine adopts high wear-resistant steel liner in the mixer bottom and inner wall, five pieces different purpose mixing arm could make refractory materials mix evenly and void sticking.
In order to protect the engines of LRM800 and LRM1000 pan type large scale castable refractory mixing machine, they are equipped with a soft start device, which can start the engines smoothly.
In addition, we also equipped with ladders, operating platforms, and high-pressure water flushing devices for LRM800 and LRM1000 refractory mixing machine.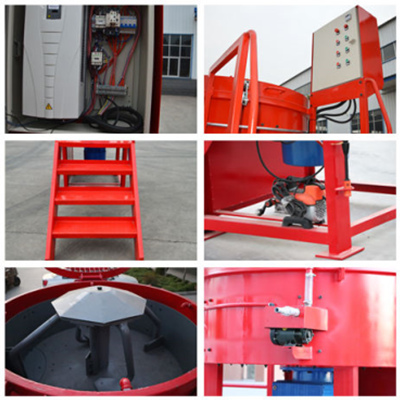 Features of large scale castable refractory mixing machine
:
1. Convenient installation and replacement: Comes with an entire liner that is convenient for replacement and installation and reduces after-sales service.
2. Reduction of maintenance: Super wear resistance significantly reduces the frequency of maintenance, saving cost and labor.
3. Reinforced gearbox is individually designed for high-strength working conditions, with more reliable performance and longer life.
4. Reasonable mixing structure design makes mixing more complete and consumes less energy.
If you are interested in our pan type refractory mixing machine, please help us confirm the following questions:
1. What is mixing materials with our machine, for mixing refractory, castable or others?
2. What is the mixer capacity you need? 100kg/batch, 250kg/batch, 500kg/batch, 800kg/batch, 1000kg/batch or others?
3. What is the voltage you need? here is 380V, 50HZ, 3 phase, it is OK for you?
We could customize according to your requirements, just tell us the application of the product or the parameter information you need.