Hydro seeding system in South Africa
2018-08-22 10:47:29
Hydro seeding system and soil spraying machine are widely used in the slope greening protection project at present. During the slope greening maintenance project, irrigation is needed to ensure the grass is in good growing condition. Special irrigation techniques (such as drip irrigation, seepage irrigation, water injection root irrigation) that save water resources, increase survival rate and promote grass and shrub plant growth.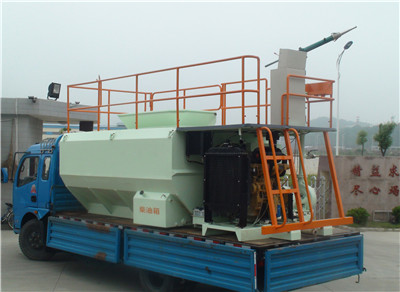 An important measure to prevent the degradation of slope grasses is to use hydro seeding machines or grass planting machine techniques. By using a hydro seeder machine, we could plant grass to ensure the slope is well greening. Usually, the early stage is mainly turf protection, and the latter is mainly shrub protection. It to be builds a three-dimensional protective ecological system of arbor and shrub, and achieves the purpose of restoring natural vegetation.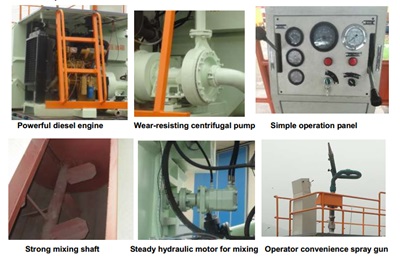 Hydro seeding system has obvious performance advantages:
Special technology of the hydro seeder spray grass seed can smoothly spray out the mud material with poor fluidity, without blockage and uninterrupted, and grass seed spraying machine has the strong adaptability to materials and large output pressure.
The hydro seeding machine adopts the mechanical stirring of the blade, and the single or double stirring of the circulating jet mixing, which is sufficient to ensure that the mixed liquid is completely fully suspended in the spraying process, and the mixed raw materials can be uniformly sprayed at one time.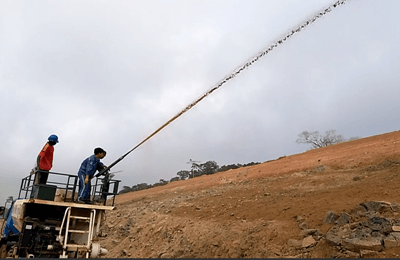 Hydroseeder for sale widely used in greening projects. It can be used to spray planting paddy fields, lawns, trees, flowers, seeds and other crops, can also be used for irrigation, fertilizing, spraying pesticides and other daily care and soil improvement work. So one machine in hand, you could do the different job.
Spray Seeding machine produced by Lead Equipment could spraying seeds, fertilizers, soil conditioners, seeds binders, humectants, fibrous cover material, straw, yellow soil, red soil, sandy loam, clay soil improvement, a strong sub-portion sandwiched fossil organic soil mixing. High viscosity material is also workable for the machine.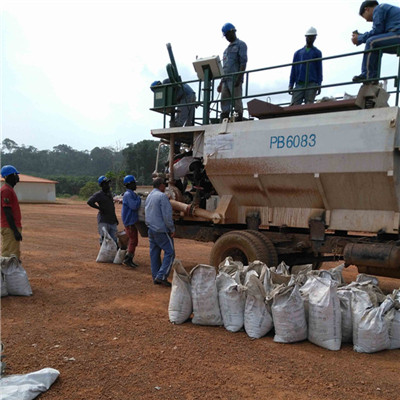 Hydro seeding system has been successfully working in South Africa. Hydro seeding system South Africa clients use PB6083 with tank capacity 6000L, and the engine power 83KW. Powerful hydro seeding system in South Africa brings much benefits for the clients. Engineers are also in the working site, and help to show how to use the machine better, and how to mixing the material. As for the PB series hydro seeder, we also have the CE certificate. High quality is guaranteed.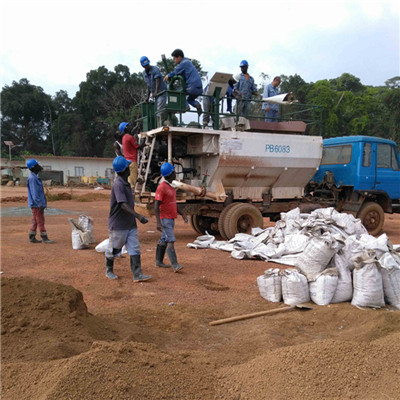 With the rapid modern urban road, rail and urban construction, a lot of earthwork excavation form a large number of bare slope, not only destroyed the original ecological environment, leading to soil erosion and slope instability due to leave for geological disasters Security risks. Therefore slope treatment, slope greening issue more and more people's concern and attention. Love our world, and love our home. The slope greening is needed and a must.
Lead Equipment produces durable hydro seeding system in South Africa. For more information about the grass and seeds hydro seeding equipment, please email us: email us: sales@leadcrete.com