Hydro seeder with soil
2021-04-13 16:47:51
The hydro seeder with soil is suitable for spray seeding of grass seeds in soil slopes, gardens, etc. It is widely used in high-speed road (railway) slope vegetation protection, river embankment biological protection and large-scale green space construction, and can play an irreplaceable important role in preventing soil erosion, landslides and other water and soil conservation and slope protection projects.
1) This hydro seeder with soil is driven by two diesel engines and centralized electronically controlled, which is convenient and simple to operate. Especially suitable for field work.
2) The use of mechanical agitation relies on the horizontal-shaft paddle agitator to agitate the slurry in the tank to form a two-dimensional or three-dimensional circulating flow, to achieve the mixing of solids and water, and to ensure that seeds, fertilizers and other improved soil organic mixtures are quickly and evenly stirred in the tank.
3) The stirring power is large, which can ensure that the high-concentration slurry is fully mixed, and is always kept in suspension during the spraying process, ensuring that the conveying of the high-concentration mixed slurry does not appear to be blocked.
4) Equipped with a 360-degree freely rotating universal nozzle, and also equipped with long and short and fan-shaped nozzles and pilot valves, which are convenient to exchange according to different working surfaces.
When doing the hydeoseeder jobs: first start the diesel engine before spraying, open the stirring and mixing system, add the prepared materials and water to the mixing tank in turn. After the mixing is evenly done, start the pumping device, spraying the material evenly to the slope. The thickness of the liquid is based on the projects done. It is necessary to spray a thicker construction site, and it can be sprayed several times. After the daily spraying operation is completed, please wash the mixing tank with water.

China hydro seeder with soil for sale is perfect for the mid-size and large size hydro seeding projects on large residential and commercial properties, apartment and condominium complexes, office complexes, industrial parks and more.
With the hydro seeder with soil for sale, you can do professional quality hydro seeding, fiber mulching, fertilizing, straw tacking, foliar feeding, dust control, remote watering and a number of other efficient, cost effective and profitable applications. The hydro seeder with soil readily doubles as a first response firefighter, like a mini water carrier. It also has the power to mix and apply a wide variety of liquid, powdered and solid consumables for landscape, soil building, erosion control, cleaning, and industrial uses.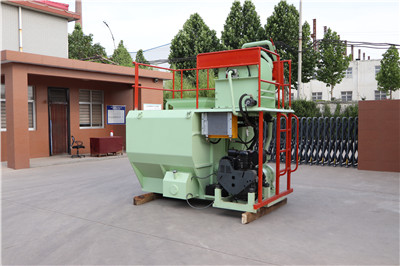 Design and manufacture of innovative, quality equipment for the green industry. Lead Equipment produces quality hydro seeder with soil. As for the tank capacity, we have 3000L, 6000L, 8000L and 15000L for an option. For more information about the hydro seeder with soil price, contact us! The email: sales@leadcrete.com.