Hydraulic grout pump manufacturers
2018-07-20 17:55:56
LGM50/80 PL D double plunger grout pump is a hydraulic ball valve grout pump. Double cylinder hydraulic grout pump is designed for a large field application. Following applications for your reference:
Civil Engineering injection: soil nails grouting, tiebacks grouting, earth anchors grouting, high pressure rock grouting;
Structural grouting: building restoration grouting, foundation stabilization grouting, foundation raising grouting, soil compaction grouting;
Construction injection grouting: post tensioning injection, slab undersealing injection, slab jacking and slab raising injection;
Mining grouting and injection
: high pressure rock grouting, tunnel lining grouting, contact grouting, waterproofing injection, cable and rock bolts grouting, dam foundations grouting.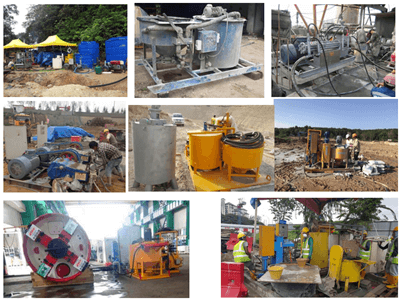 The
LGM50/80 PL D grout pump
is powered by an electric hydraulic power source and it is designed to perform from one job to the next with low maintenance. The LGM50/80 PL D hydraulic grout pump offers high output and high pressure. The LGM50/80 PL D grout pump is a perfect choice for contractors that doing the grouting jobs.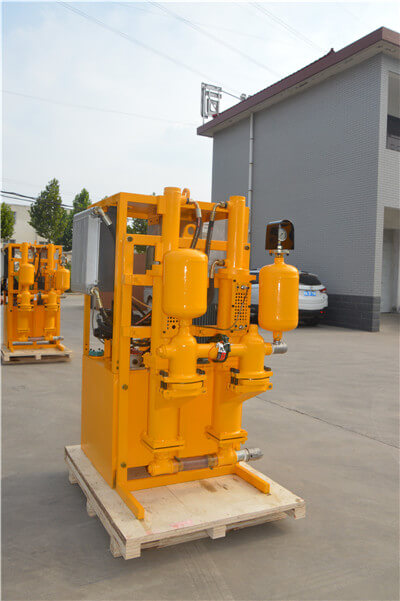 The
LGM50/80 PL D cement grout pump
is suitable for grouting water, cement, bentonite and fine grained material. The max. aggregate size could reach up to 8mm. The special features of the cement injection pump include high output flow and pressure, user friendly adjustable output pressure and volume control as well as convenient maintenance.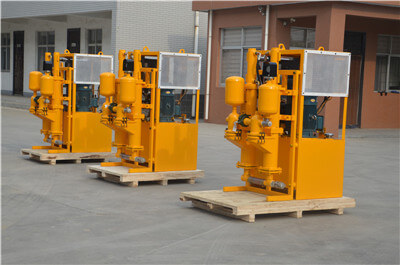 If you are looking for the performance and versatility grout pump, that requires a steady flow and pressure. The
LGM50/80 PL D hydraulic grout pump
will be your best choice. Hydraulic operated plunger pump, it will be more reliable and user friendly compared to the mechanical models. Also comparing with the piston pump system, the plunger system does not require any close tolerance parts such as cylinders or precise piston seals, etc. The plunger is sealed by a simple maintenance-free seal. So a much lower using cost, money saving.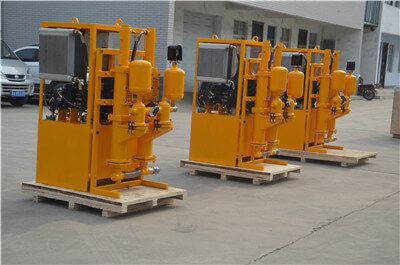 The LGM50/80 PL D
high pressure grouting pump
is a vertical type pump. This pump has a compact size, very suitable for the working site that quite narrow. Also double-Plunger plus two pulsation damper, even in 5MPa, the flow pressure surge is kept in low. It is best working for the projects require a very small pulsation.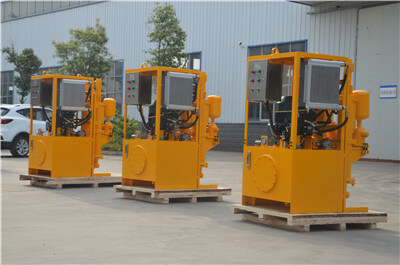 Lead Equipment is one of the professional
hydraulic grout pump manufacturers
, pay much attention to its design, and use. Users' always first, and any special request for the machine, such add wheels or add grout mixer and agitator to make this grout pump to a
grout plant and grout station
. As
grout pump manufacturers,
it will surely be produced according to your request.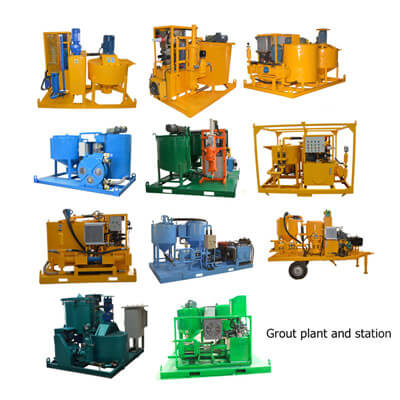 If you think the plunger pump is not exactly the grout pump you want.
Piston grout pump, hose type grout pump, screw grout pump
could be also produced. Not certain what you need, please feel free to email us and we will have the professional engineers help get you into the right pump at the right price. Complete
grout station and grout plant, include mixing tanks, hoppers, grout pumps
and various power options. For more information about hydraulic grout pump manufacturers, please email us: sales@leadcrete.com.