Mortar grout plant grout pump for sale
2018-07-19 15:43:18
Leadcrete mortar grout plant is designed based on high speed vortex mixer and mortar mixer. Mortar grout plant is a combination of mixer, agitator and hydraulic plunger grout pump in one plant. Mainly suitable for mixing and pumping water, cement, sand, bentonite, filler, clay power, silicates, and other additives. It achieves continuous and high speed mortar mixing and grouting. And the mortar grout plant is mainly used for mortar grouting at construction sites such as municipal, highway, railway, hydropower, construction, mining, etc. The grouting plant is driven by an electric motor and a mechanical plunger jet pump. Small size, easy to operate, and small footprint. The grouting pump adopts frequency conversion speed regulation and the flow rate is steplessly adjusted.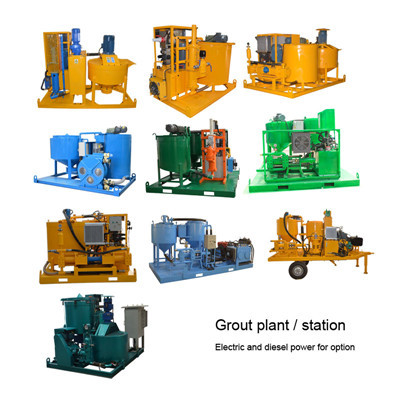 Mortar grouting plant grout pumps are suitable for the manufacture of cement mixtures and mortar cement mixtures. The working principle is that the uniformly mixed slurry is sent to the No. 1 agitator. Add sand to the mixer No. 1 and mix. The uniformly mixed mortar cement mixture flows into the No. 2 agitator through the discharge port. The grouting pump draws the mixture from the No. 2 agitator and completes the grouting, shotcreting and backfilling projects. When grouting, the next round of mixing can be carried out, so the grouting station can achieve continuous work.
Feature of mortar grout plant:
1. Our mortar grout plant with CE, ISO certification;
2. It is continuous output with small pulse;
3. Flameproof electric cabinet, protection grade IP56;
4. Less spare parts ensure low maintenance costs;
5. Grouting pressure, output is stepless adjustable;
6. Simple structure, light weight and convenient maintenance;
7. High-speed vortex mixer to ensure fast and even mixing;
8. The motor has overload protection function;
9. It adopts squeeze handle, agitator and agitator switch, which is safe and reliable, and easy to operate;
10. The mortar grouting plant grouting pump has the wrong operation safety protection device. When the vibrating screen is occupied, the machine will stop.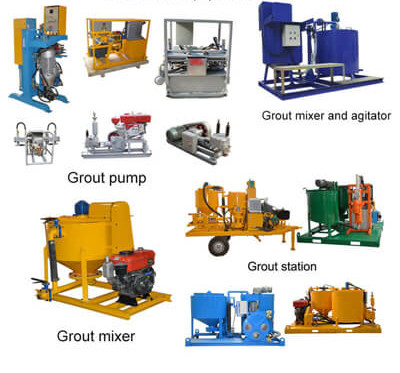 If you are looking for these mortar grout plant, you can contact us freely. Email address is sales@leadcrete.com.