Hose Tube for Industrial Hose Pump
2016-06-20 15:45:49
High quality precision made hose pump tube, using the very highest quality compounded rubber materials on the market, re-enforce with multi-layers of braided nylon & a manufacturing process that ensures precise and constant dimensional tolerances at every point to the entire length of the hose.

This high level of attention provides a finished hose product that delivers very high life & outstanding performance.

The hose fabrication process consists of wrapping the hose in a protective cover and then curing as part of the final bonding process. Upon cooling, the hose is precision machine ground. This last step separates our hose from the many others that are available in the market.

If the hose is not precision ground, this can lead to a number of disadvantages:

1. Hose exceeds specified dimensions – this could overstress the pump, gearbox and motor bearings.
2. Hose is below specified dimensions – the pump could suffer from a damaging backflow of product, leading to a reduction in flow rate, hose erosion and a reduction in hose life.

Material and bore size options:

We can supply hoses in various different internal sizes from 5mm bore to 200mm bore.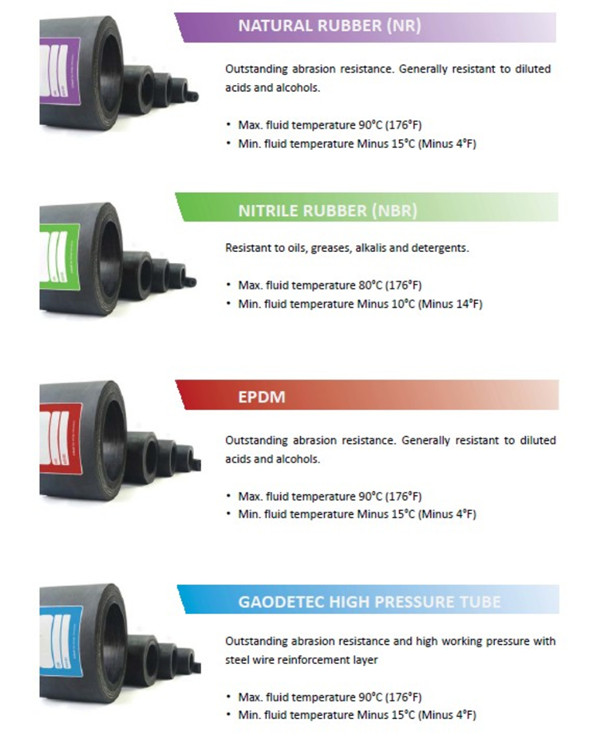 The importance of the quality of hose tube:
Deliver ID50 hose tube to Korea customer