Hose pumps for pumping slurry
2019-12-30 10:30:14
Hose pumps for slurry consists mainly of pump house, rotor, roller, idle roller, squeeze tube and driving unit. The squeeze hose is U-shape in pump house, when rotor drives roller to rotate, hose is deformed. After the roller rotate, the deformed hose recover by its elasticity. Thus the negative pressure in this hose is generated, sucking slurries, and discharging through outlet under roller's push, finally forms pressure conveying of slurries.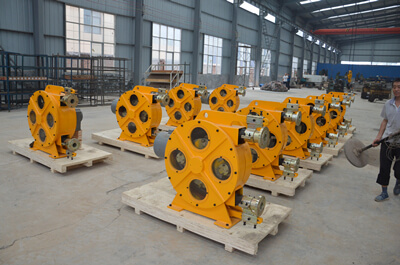 Peristaltic hose pumps are widely used in the fields of architecture, underground buildings, petrochemicals, metallurgy, food industry, ceramics, mining, water treatment, pharmaceuticals and paper marking due to their unique structural characteristics. For example, no seals, no valves, self-suction, dry operation without damage, only hoses are replaceable parts, easy to maintain, low cost and short downtime. When the pump is used to pump the material, the material is only in contact with the extrusion hose and easy to clean.
We have many type hose pump for pumping slurry for you choose: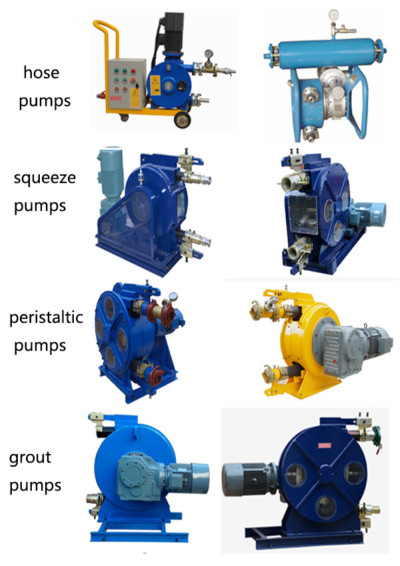 Hose pump
is very suitable for pumping slurry, after finished work, hose pump need clean timely using clean ball, and then avoid mud clogging the hose. Hose pumps have great advantages in pumping
slurry or mud.
Throughout the work process, only squeeze the tube into contact with the material, so slurry hose pumps is easy to clean, easy maintenance, only need change squeeze hose in the use.