Gunning machine for refractory price
2021-08-03 15:12:21
Gunning machine for refractory price
Gunning machine for refractory is specially designed for spraying refractories. Its design combined with dry mix shotcrete machine, have much more outstanding feature than dry mix shotcrete machine. As we all know, refractory materials price is higher than common concrete, so low rebound is helpful to reduce waster of refractory materials.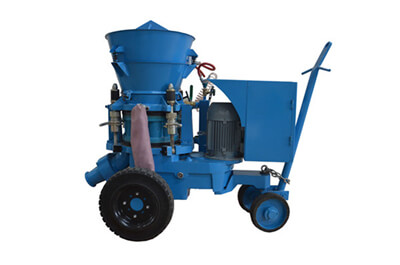 Refractory gunning machine for sale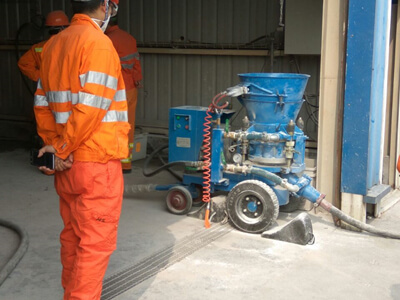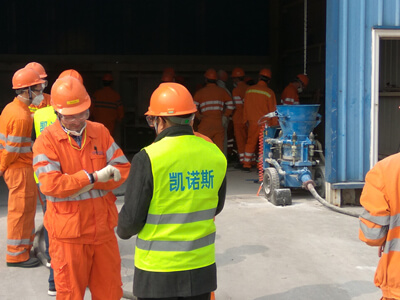 In order to effectively reduce the rebound of refractories, we design new type pre-dampending nozzle. In new type pre-dampending nozzle, there is two water ring, it can make water turn into a mist mixing the refractory material, helpfully mix with the material particles evenly. Compared to common nozzle
Gunnite machine for refractory, new type pre-dampening nozzle have the below outstanding feature, for example:
1. Low dust, low rebound;
2. Reduce additive water amount;
3. Improve refractory compactness and strength.


For better refractory spraying effect, we re-upgraded 3m3/h gunning machine for refractory.

The LZ-3ER/S new gunning machine for refractory has the following improvements:
1. Sector hole to replace the circle hole in the rotor to improve the volume of the rotor and to decrease friction area, then with the same output, the rotor speed will be lower to improve the work life of rubber sealing plate and keep the motor power lower.
2. Add PLC+VFD+Air Pressure Sensor can achieve automatically to clean delivery line blockage.
3. Add automatic lubricator to the rubber seal plate to make the work life of wear parts longer and make the motor power lower.
4. The combination of gunning machine and high pressure water pump, it is easy to move. High pressure water pump, 7bar pressure make sure to add water fully atomize, mix evenly.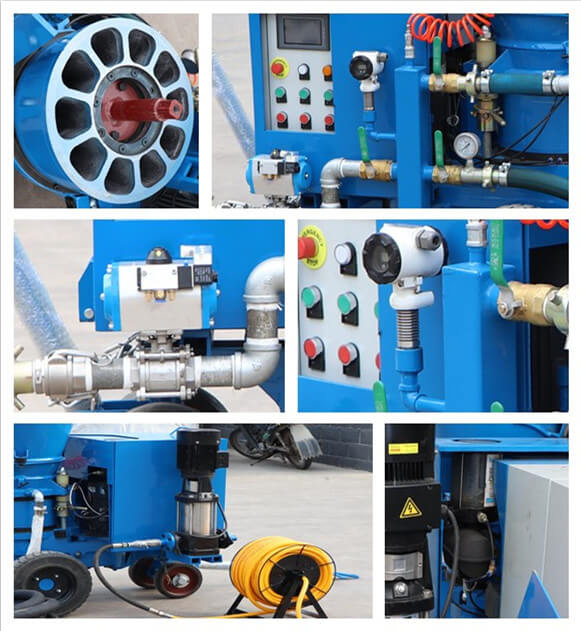 LZ-3ER/S gunning machine for refractory can be used for maintenance and repair of refractory furnace lining,
refractory installation in follow application field: Steel and iron industries, Iron making industry, Power generation industry, Ceramics industry, Cement industry, Metals and mining industry.
If you are interested in our gunning machine for refractory, want to know gunning machine for refractory price, please contact us freely, sales@leadcrete.com.

Before we send quotation, please let me know the following question:
1. What's the project you will use the machine do?
2. What is the output do you need, 3m3/h, 5m3/h, 7m3/h, 9m3/h?
3. Drive type mode? Do you want electric or air motor?

4. Do you have any other special requirments for this machine?