Gunite Shotcrete Pump for Sale
2018-04-08 15:12:19
Gunite Shotcrete Pump, a new type of high efficiency shotcrete machinery, is mainly for 5m * 5m section shotcrete roadway operations.
This article will focus on equipment of the gunite shotcrete pump and customers are most concerned about the shotcrete pump for sale.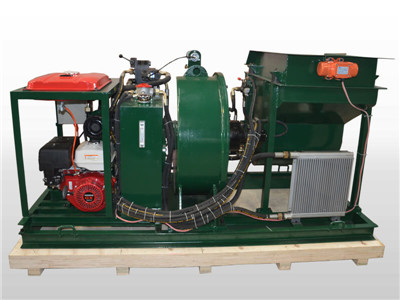 Advantage of shotcrete pump
The gunite pump reasonable structure, user-friendly design, reliable performance. And shotcrete pump for sale easy operation and maintenance, long service life.
Work clean, low noise, small rebound rate. This shotcrete pump greatly reduces the concentration of dust near the machine and the nozzle, improves the working environment of the workers and reduces the pneumoconiosis caused by the high dust.
The device has won three national patents.

Working Principle of gunite pump
The gunite shotcrete pump from the mud pump and the sand sprayed from the sprayer mix the quick-setting admixture in the mixer. Then the mixture is delivered to the gun by the delivery pipe for jetting.

Application of gunite shotcrete pump
Shotcrete machine used in mines, tunnels, culverts, subways, hydropower projects, underground engineering and mine high marsh roadway shotcrete construction operations.
1. Underground Engineering: Main support and lining of mine tunnels, flexible tunnels, hydraulic tunnels and cavities of various types of use, such as underground powerhouse underground warehouses, movies, etc.
2. Thin-walled structural engineering: Thin roof, construction of reservoirs and prestressed tank construction.
3. Repair and reinforcement works: Bridges, seawalls, chimneys, cooling, bridges, dams, tunnels, piers, building structural reinforcement. In geotechnical engineering, slopes, dams, tunnels, reservoirs, swimming pools, deep foundation pit, irrigation, retaining wall breakwater.
4. Protection Engineering: All kinds of fire-retardant steel coating.
5. Refractory projects: Building chimneys and various hot-melting furnaces and repairs.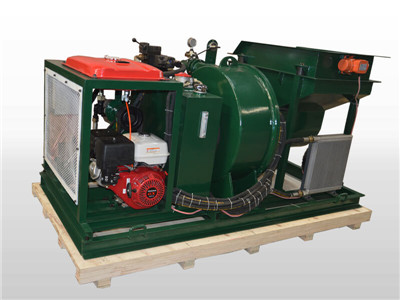 Operation notes of shotcrete pump
1. When the score spraying, spraying should be after the previous material, the condensate behavior. If respraying an hour later, the first layer surface with a clean spray;
2. Prohibited the nozzle at a person;
3. During the injection, immediately turn off the water gate, and the nozzle down, if there are like clogged pipes and a power failure, so the water flows into the feeding tube fault; when the method of blocked tubes, can be used to dredge striking transport tube;
4. The operator should wear dust masks, latex gloves and glasses. Dust concentration must be less than 6 mg/cubic meter;
5. After the injection, spray layer should be watered once a day for 28 consecutive days;
6. Gunning machine must go through specialized training and are familiar with shotcrete machine structure and working principle of the operators; they can eliminate the general failure and perform routine maintenance;
7. The concrete spraying machine imported sealed to prevent leakage and blowing dust; open exhaust emissions and smooth; sprinkler pipe joint firm, sealing well.
Leadcrete Equipment Co., Ltd, is a manufacturer specialized in R&D, manufacture and sale of shotcrete pump machine.

Discover the advantages of using shotcrete pump for you gunite shotcrete pump leasing needs today.
Or if you still have questions on that if leasing your shotcrete pump for sale is right for you. You can give us a call. That's the reason why we are here for your serious.
Contact us online or email contact us at sales@leadcrete.com.