Grout mixer pump for sale in Australia
2018-08-09 11:10:01
Welcome to Lead Equipment, professional grouting equipment supplier and manufacturer. During the past years, Lead Equipment has manufactured a variety of grouting equipment. Colloidal and paddle type grout mixers. High shear and high speed type mixer ensure fast mixing. As well as a variety of grout pumps, including piston, plunger, hose type and screw type for option. User-friendly operation and ease of maintenance are emphasized in the design of our grouting systems. Engineers in this field for more than 20 years ensure steady and quality grout mixer pump are provided. Enough technology is incorporated to maximize efficiency.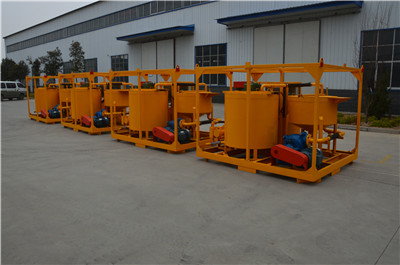 LGP350-800-70PI-E grout mixer pump for sale
is the market recognized products. Combines ease of operation and low maintenance to provide the ultimate in performance. Grouting systems for consolidation and impermeabilisation of soil and rock. It becomes possible to build on difficult soil and rock. It is suitable for all grouting applications with cement and ultra fine cement. Bentonite suspensions for microtunnelling, pipe jacking and directional drilling. Building restoration, foundation stabilization, foundation raising, soil compaction grouting, this grout mixer pump is also workable. Dam foundation grouting is also could be well be done by this cement grout mixer and pump machine.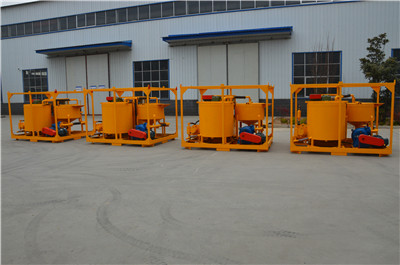 LGP350-800-70PI-E grout mixer pump in Australia
is a double-cylinder and single-acting grouting pump, so grouting continuous with a low pulse. Using the latest improvement design of valve chamber, means the pump could be quickly convenient cleaning. Grouting pump outlet is equipped with buffer. This can further reduce the grouting pressure fluctuations.
LGP350-800-70PI-E grout mixer pump Australia
with mixer volume 350L, agitator volume 800L, large volume suitable for large projects.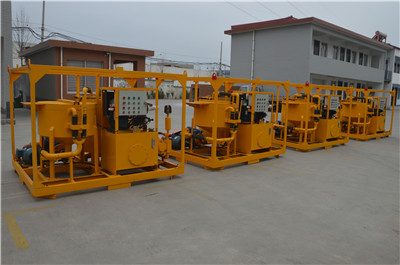 We are your global partner for
mixing, injection and grouting technology
. Wherever building sites, rock, anchorages or tunnel constructions need to be reinforced or sealed. Lead Equipment will be always your first choice, high quality machine, with a lower price.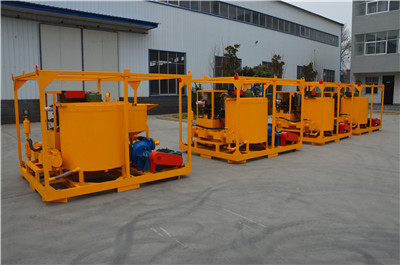 Till now, Lead Equipment manufactures a wide range of standard and custom built grouting equipment to handle a large range of materials and capacities from 10L/min up to 1700L/min, and pressures from 10bar up to 500bar. High-pressure pumps handle pressures to 500bar. Grouting equipment systems power could be air powered, diesel engine or electric motor and hydraulic for your option. Different power, you could also choose a suitable one according to your working site.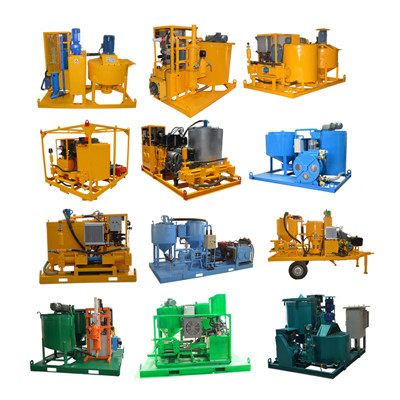 Some clients want to know how about the material should be used during the grouting projects when using grouting mixer pump, in general, water and cement, admixtures (Admixtures are available to modify and enhance the grout mixture, these include plasticizers, water reducing agents, expansive agents, anti-washout ingredients and others), flyash and sand. Usually sand is not used during some grouting projects. Load approximately 80% of the water anticipated for the size batch to be mixed and with the mixer running, slowly add the required amount of cement. Allow sufficient time for the slurry to mix. For the high shear high speed type, the mixing time is about 2 minutes. Before pumping or adding filler materials (sand, fly ash, etc.) Slowly add sand, if required.

For more information about
grout mixer pump for sale in Australia
, please email us: sales@leadcrete.com