Grout machine used for mixing and pumping bentonite
2019-08-31 18:34:44
The grouting machine is manufactured by Leadcrete equipment and is widely used for mixing and pumping bentonite.
It can be used to mix and pump bentonite mud in tunnel engineering.
The grouting machine is a high-shear grouting mixer, mixer and grouting pump. Here we will name it LGP400 / 700 / 80PL-E, the high shear grouting mixer has a volume of 400L, the agitator volume is 700L, and there is pressure. The two phases, low pressure and high pressure, in the low pressure phase, the pressure is 0-25 bar, the grouting flow is 0-80 L / min, in the high pressure phase, the pressure is 45 bar, the flow rate is 0-58 L/min.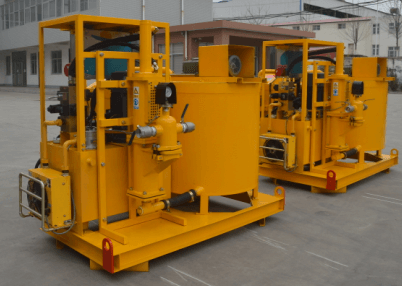 A grouting plant machine for mixing and pumping bentonite has the following advantages:
1. Continuously output small pulses or kick or tug
2. Grouting pressure and flow can be adjusted steplessly.
3. High-speed vortex mixer ensures even and fast mixing.
4. Grouting stirrer and stirring switch adopt squeeze handle, which is easy to operate, safe and reliable.
5. Motor with overload protection function,
6. The hydraulic system has oil temperature overheat protection.
7. Spare parts ensure low machine maintenance costs.
In short, the grouting machine has the characteristics of simple structure, small size, light weight and convenient maintenance.
Therefore, please contact us to obtain a suitable grouting machine to mix and pump the bentonite slurry.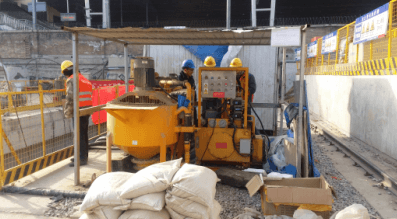 If you don't know which type of grout is suitable for your project, please help us confirm the following:
1. What is the pressure you are asking for?
2. What kind of process do you require?
3. Do you want a grout with an electric motor or a diesel engine? If you want to start the grout pump with a motor, check the voltage at the job site.
Send your answers and requests to sales@leadcrete.com for a more appropriate type and best price.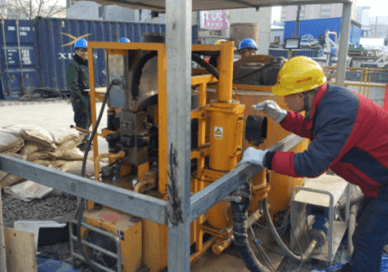 If you don't know the answer to the question, don't worry, Leadcrete also has its own technical team and research and development capabilities. Please send your project requirements to our grouting machine. We will recommend the right one according to your requirements. Grouting machine.
Therefore, please do not hesitate to contact us for any problems or any requirements of the grouting machine. Once the detailed requirements of the grouting machine are confirmed, we will provide you with a better solution in the first time.
Contact us today for more information on your blending and pumping bentonite business!