What you should know before grass seed spraying?
2022-08-24 15:35:38
Although not suitable for every lawn, hydroseeding enables you to revitalize your grass and fortify the topsoil for robust, healthy growth. (Yes, there are still situations where using sod or dried seed is preferable.) Knowing what a hydroseeded lawn is and how it is created will help you decide if this landscaping technique is right for your property.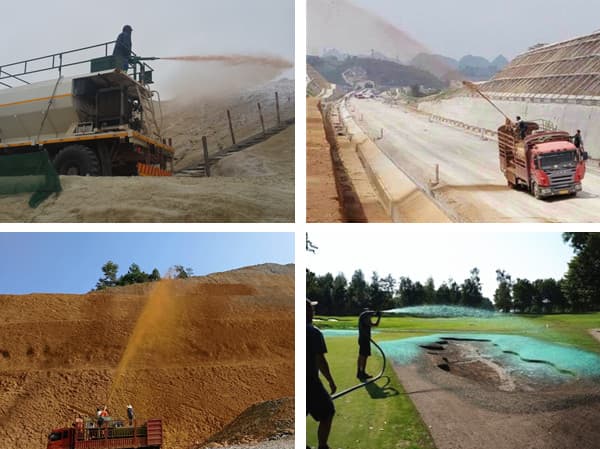 The International Association of Hydroseeding Professionals (IAHP) estimates that the cost of hydroseeding ranges from $.06 to $.15 per square foot. The cost of it varies based on factors including the type of grass, soil additives, and extreme weather.


Hydraulic mulch seeding, while not instantaneous, offers a better balance between affordability and rapid growth than other germination techniques. For instance, sod is the material of choice for homeowners seeking a "instant lawn" because it can be grown at home and is harvested from a farm. According to Home Advisor, the installation costs for this quick results range from $1 to $2 per square foot.
Large expanses, hills, and other areas that require erosion management are the greatest locations to hydroseed the grass.


Due to the high cost of the required equipment, hydroseeding isn't the most cost-effective method for a small region. (As a point of comparison, one hydroseed tank may cover up to 3,500 square feet.) These are the best places for hydroseeding:
1. Large spaces with a lawn that is 3,500 square feet or larger.
2. Slopes that are too steep for sod lawn or other germination methods.
3. Areas where soil erosion is a problem due to wind, water, or pests.
4. The labor savings from not needing a complete landscaping staff to spend hours applying seed, fertilizer, water, and mulch is the value of hydroseeding. Instead, to places that could be challenging to handle otherwise, the materials are applied in a single pass in a matter of minutes.
5. The spring or fall seasons are ideal for hydroseeding a grass.
6. The IAHP claims that spring and fall are the ideal times to hydroseed because the warm soil and moderate rainfall encourage new grass seedlings to develop deep roots. The summer heat will hasten grass germination and growth, but you'll probably need to water it more frequently. Because the grass is typically dormant during the winter and won't germinate until the weather warms up, hydroseeding is not advised.