The role of foam concrete in road widening
2019-06-26 15:52:37
Foam concrete made by foam concrete machine can be used in road widening, and its effect is good than common soil and concrete.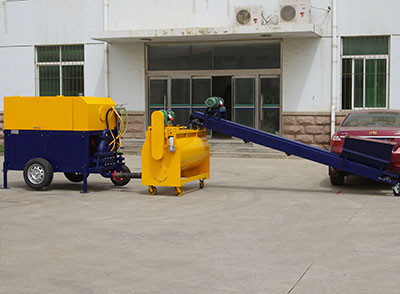 1. The expansion of the roadbed can be filled straight, saving land resources, and foam concrete prevents or reduces the demolition of buildings.
2. The expansion of the embankment on the soft foundation section can greatly reduce the load, which can save the soft foundation treatment of the extended roadbed or reduce the soft foundation treatment intensity; and it can be used to reduce the differential settlement of new and old roadbeds and the additional settlement damage of adjacent buildings.
3. After the pipeline is pumped and constructed, the construction takes up little space, has little impact on the existing traffic, and keeps existing road facilities (anti-collision walls, drainage ditch, etc.) from damage.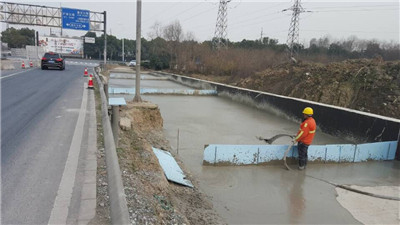 4. The widening and extension of the steep slope section can prevent the stability of high filling and high excavation, maintain the natural shape of the cast-in-place foam concrete and maintain the natural environment.
5. Convenient construction and short construction period.
In the underground tunnel project, if the load of the overburden exceeds the capacity of the structure, the overburden load must be reduced; if the overburden is acceptable for the structure, the tunnel construction plan requires that the load of the overburden should be in the structure. The range of acceptance is reduced, and if the actual cover exceeds the acceptable capacity of the structure, the load on the overburden should be reduced to an acceptable range.
It is necessary to reduce the load of overburden on foam concrete. The use of foam concrete to reduce weight and strengthen the underground cavern structure has low cost and obvious technical and economic advantages. Need other information, please contact me in time. Email address: info@gaodetec.com