Electric grout cement mixer for sale
2021-02-10 09:32:28
Electric grout cement mixer for sale

High-speed grout cement mixer machine is a special equipment for slurry preparation, which is better than fast grout cement mixer machine. It is mainly used in hydropower, railway, transportation, construction, mining and other industries to mix cement, bentonite, etc. with water and its additives and quickly form a slurry. The grout cement mixer machine adopts high-speed strong vortex double-force circulation, multiple shearing and simultaneous tearing The crushed solid body fluid is highly dispersed and mixed for pulping, and has pumping capability. Compared with general pulping machines and blade mixers, it has the characteristics of faster pulping speed and more uniform slurry mixing. It is the key equipment for large-scale pulping stations one.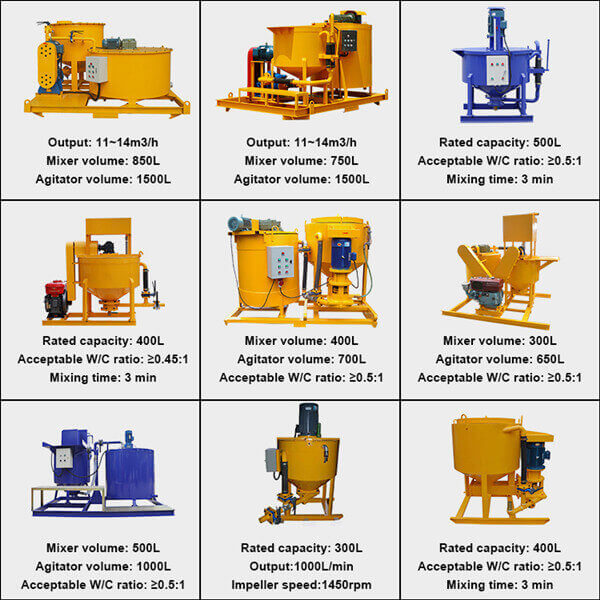 Electric grout cement mixer for sale can be used in working site that power supply is very convenient. Grout cement mixer is widely used for ground and underground engineering construction, such as roads, railways, hydropower, construction, and mines. Electric grout cement mixer for sale has the advantage of better price than the one produced in USA and European. A lower cost reason is mainly because of the labor cost is cheaper. Electric grout cement mixer for sale can quickly mix water, cement and other media into a uniform slurry. Then the well mixed uniform slurry convey to the external equipment for grouting. Cement grout mixer can realize the continuous mixing operation. Compared with the traditional cement mixer machine, it has the advantages of high mixing speed and evenly stirring.


LM500E electric grout cement mixer is a high speed high shear colloidal grout mixer. It has been designed for use either in conjunction with a conventional paddle mixer and pump or, by virtue of its own built in impeller pump, as a stand-alone mix and place machine. The unit will rapidly and efficiently mix various types of grout which can include cement, bentonite and sand. It is specially design for cement mixing and grouting in ground /underground engineering. We also can design the mixer with agitator, to make the mixing work can continuously be done.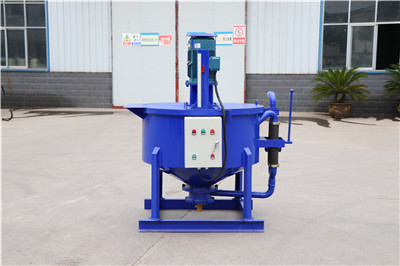 China grout cement mixer is a skid mounted system. Of course, since we are the grout mixer machine manufacturer, wheels are able to add for you according to your projects. As for the electric motor high shear grouting mixer, the unique mixing action allows rapid mixing and pumping of neat cement grouts with water/cement ratios as low as 0.36:1 without additives, or lower with plasticisers or super plasticisers. All grout cement mixer for sale rugged steel frame stands up to the toughest conditions on the job site. Operator controls are centrally located for efficient production. All components are easily accessible for operating, cleaning and maintenance.