Small concrete pump used for building construction
2018-12-24 11:27:07
Diesel concrete pump has a function rate of only 30hp diesel engine and a head of up to 30 meters. Small concrete pump is small in size and light in weight. It is not only flexible and convenient to move, but also has a wide range of pouring, full hose conveying, It features up to 7.5 cubic meters per hour production output.
This product is a new, multi-purpose, multi-purpose industrial pump developed by absorbing advanced technology from abroad. The machine has a suckback function, which can suck back the liquid when moving the pipe, and the empty pipe moves lighter.
The operation of the machine is safe and convenient. All the switch buttons adopt 24 volt safety voltage, remote control and manual double control operation. The machine operator can accurately open and stop the machine according to the needs, and there is no residual material thrown during the work process.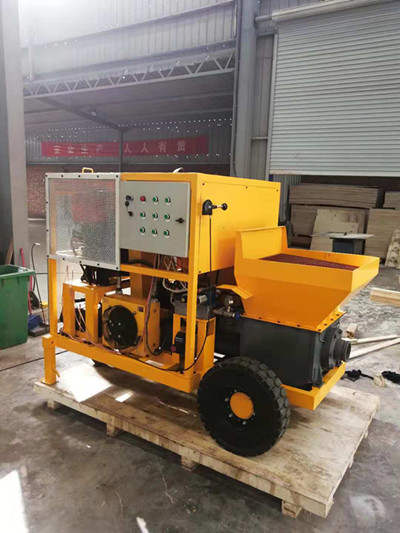 Small concrete pump adopts mature hydraulic propulsion technology and pumping principle. It adopts vertical lifting layout and templating components, which not only completely solves the shortcomings of the previous secondary construction pump, such as large volume, fast wear, easy blockage and difficult maintenance, and has powerful functions and excellent performance.
Once the market is launched, it is recognized by many customers.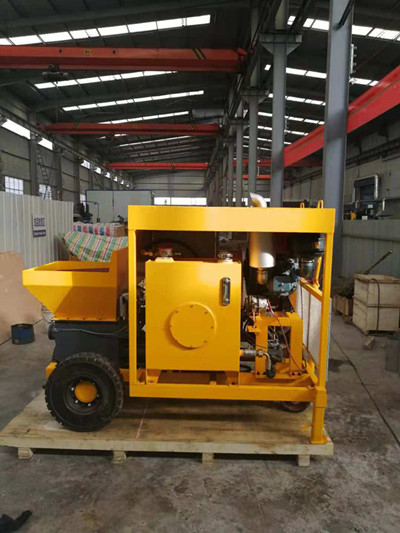 Small masonry concrete pump is the most durable, compact, efficient and versatile swing-tube engineered concrete grout pump available on the market today. Concrete pump for building construction is concrete &grout pump special designed for masonry grouting application.
Typical applications include: masonry block filling, wall grouting, hoisting motor for masonry wall construction. Concrete sidewalk and patio slab pumping. Before use machine, the hopper must first add the mortar material to lubricate the pipeline. Prevent blockage of pipes.
If you have any doubts about machine, please contact us at the first time. We will give you feedback timely.