Colloidal impeller mixer for sale
2021-07-15 20:10:41
Colloidal impeller mixer for sale
LM300E colloidal impeller mixer is a high speed high shear colloidal grout mixer. It has been designed for use either in conjunction with a conventional paddle mixer and pump or, by virtue of its own built in impeller pump, as a stand-alone mix and place machine. The unit will rapidly and efficiently mix various types of grout which can include cement, bentonite and sand. Colloidal grout mixers are internationally recognised as the most efficient method of mixing cement based grouts and other materials used in the construction industry, resulting in very stable mixes which resist bleed and contamination by water. The unique mixing action allows rapid mixing. It is specially design for cement mixing and grouting in ground/underground engineering. We also can design the mixer with agitator, to make the mixing work can continuously be done.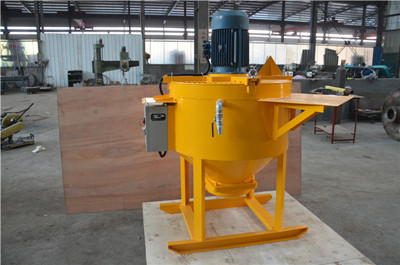 The electric motor drives the
colloidal impeller mixer for sale
, and the slurry is vortex-likely sucked from the bottom, and is sprayed from the upper end of the barrel to generate a high-speed liquid flow, and a strong eddy current is formed in the barrel, so that the dry powder and the water are sufficiently uniformly stirred, thereby preparing the low-water-pyrene ratio slurry. the goal of. When cleaning the equipment, thoroughly clean the residual cement slurry to prevent residual agglomeration, resulting in equipment failure during the next use. After cleaning the equipment, add butter to the butter hole to improve the service life of the transmission assembly.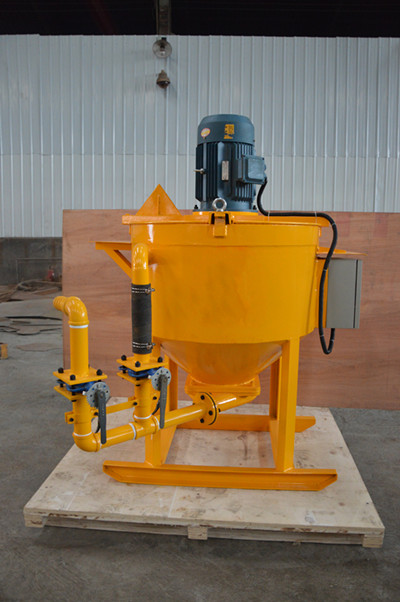 The
high-speed colloidal mixer
is a special pulping equipment developed for low-water-cement ratio grouting materials. It is mainly used in the construction of hydropower, railway, highway, construction, mining and other industries, mixing grouting or grouting agent, cement and water. It can be quickly made into a slurry. Compared with the general blade type mixer, it has the characteristics of high pulping efficiency, simple operation, uniform slurry, and short-distance conveying function.

We are
c
olloidal impeller mixer
manufacturer
, now we have developed a series of colloidal impeller mixer for sale and colloidal impeller mixer with agitator.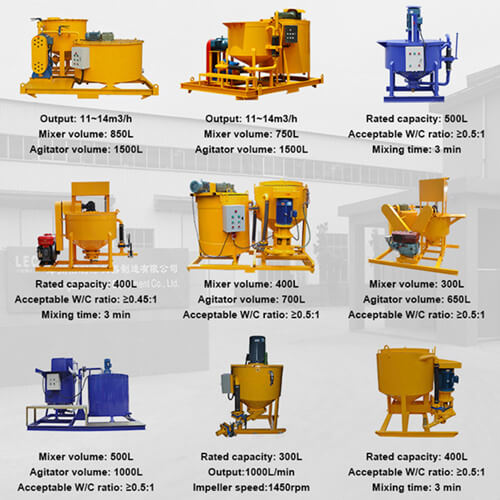 If you want to know colloidal impeller mixer price, please contact us freely, sales@leadcrete.com.

Before we send quotation, please let me know the following question:
1. Grout mixer only or mixer with agitator do you need?
2. How about the grouting liquid? Just water and cement? Any sand in?
3. How about the water cement ratio? More than 0.45: 1?
We have many standard models for your option, and we also could customize as per your requirement.