Colloidal Grout Mixer for Sale
2021-06-15 20:51:39
Colloidal grout mixer for sale
Lead Equipment LM series colloidal grout mixer for sale.
Lead Equipment is one professional colloidal high shear grout mixer supplier in China. Lead Equipment's colloidal grout cement difference common mixer, the max. advantage is it could makes cement slurry mixed efficiently, while mixing time only approximately 3 minutes, almost save 40% than other common paddle mixer. Warmly welcome by rock, dam, soil, tunnel etc. grouting project owner.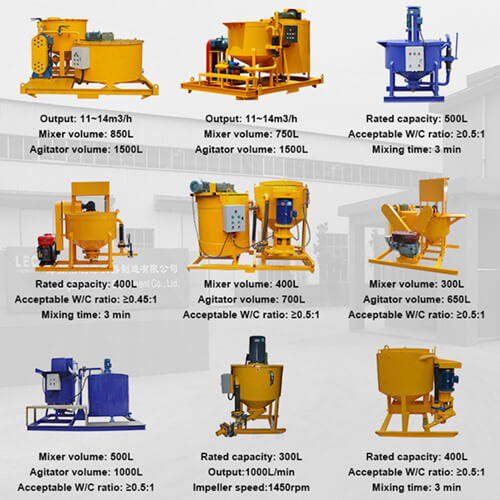 Leadcrete colloidal grout mixer for sale with following advantages:
1. One-man could operate, save worker cost;
2. Extremely fast mixing; one batch only need about 3 minutes, most import, it mixed efficiently;
3. No seals to wear out from grout; easy to maintain;
4. Simple grout transfer from grout mixer to agitator; we also could offer grout agitator for you;
5. Regards the grout mixer volume, would you like 300L, 400L, or more bigger, its all no problem, Lead Equipment could customized for you.
6. Regards the engine, no matter you like electric motor or diesel engine, Lead Equipment also could meet your demands.

LMA series grout mixer and agitator is a combination of mixer and agitator, it is specially design for continuous mixing. Fully uniform mixed and quickly made into mixed slurry.
High-speed cement grout mixer & agitator can mix various types of grout which can include cement, bentonite and sand. It is mainly offers grouting slurry in construction of water electricity, railways, highways, bridges, buildings, mines and underground engineering.
Grout mixer and agitator volume tank can be also custom made according to your project.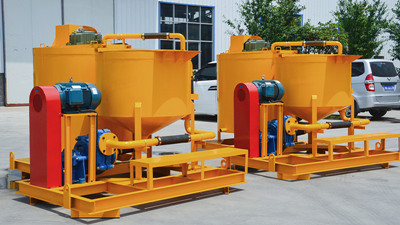 We are manufacturer specialized is R&D, manufacture and sale of grout equipment. Grout Equipment includes: grout plant, grout pump, grout mixer and agitator etc. Now we have developed full series of grout plant and grout station, pump including piston type, plunger type, double piston type and hose type. Mixer volume from 200L to 1200L, agitator volume from 300L to 3000L, pump flow from 1 to 300L/min and pressure from 1 to 100 bar. Electric power and diesel power are available for customization.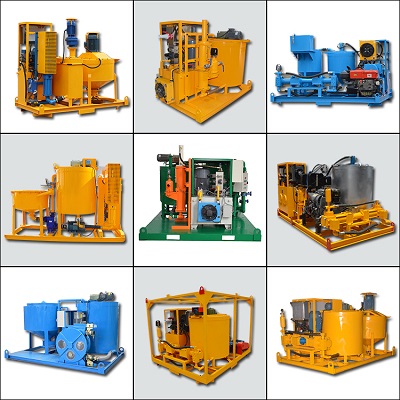 Tell us your detailed demands, Lead Equipment offer you the suitable type and the best price of grout equipment for you. sales@leadcrete.com.