Chemical Grout Injection Pumps
2016-02-18 15:30:12
LE series high pressure grout pump is a kind of double slurry chemical grouting pump, it can be widely used for grouting leakage-proof method, consolidation grouting, epoxy grouting, etc. the pump has high pressure and do not need any other air source. LE1.7/40 pump pressure can increase to 4500psi(300kg/cm2) in few seconds, the max. pressure can reach more than 50Mpa, and it can grout into 0.1mm micro-crack effectively. So its water-proofing leakage-stopping technique effect is much longer and better.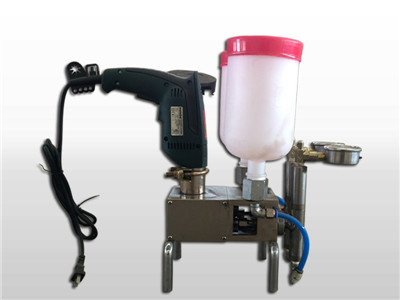 Application:
1. Leaking stoppage of various kinds of crack, expansion joint, construction joint and structural joint
of building and concrete project.
2. Leaking stoppage and reinforce of drilling casing in the geological drilling project.
3. Reservoir dam grouting in the hydro projects, leaking stoppage of water tunnel, leaking stoppage
of concrete crack of dam.
4. Leaking stoppage of subway, tunnel, culvert, sewage treatment pool, etc.
5. High pressure epoxy grouting.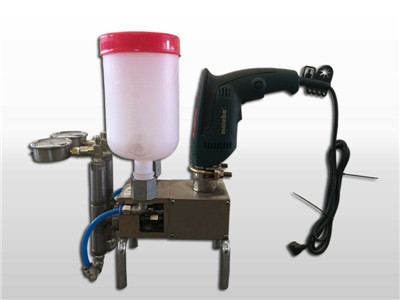 If you have any questions or have a specific need and do not see it listed below please don't hesitate to ask.