Cement grout mixer machine for sale
2018-11-05 10:02:19
Grout mixer and agitator are widely used during grouting projects, such as dam grouting, slope grouting, jet grouting etc. Grout mixer machine could be also used for heavy construction: foundations, soil and building stabilization, tiebacks, soil and rock, marine and underwater grouting projects.
Grout mixer machine for sale also used in mining and tunneling projects: tunnel lining, rock bolts, contact grouting etc. Where the grouting liquid is needed, Leadcrete will always help. We have the full series of grout mixing machine.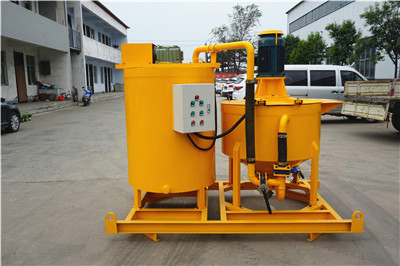 Cement grout mixer machine is of the high speed colloidal type for mixing water and cement ratios down below 0.32. The grout mixer machine produces a thoroughly uniform mixture, free of lumps or chunks. The cement particle individually separated and mixed.
Also, the closet space between the impeller and the mixer housing will not allow big aggregate size pass through. Grout mixer machine for sale capacity has 100L, 300L, 400L, 500L, 700L, etc. The cement grout mixer is powered by an electric motor or the diesel engine. Air motor type could be also produced according to your special request.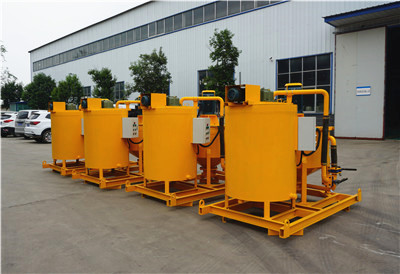 Cement grout agitators serve as an intermediate tank between the mixer and the grout pump. The grouting projects require a continuous supply, the grout agitator will help. The grout agitator consists of a tank with a simple base fame, and electric power supply or the diesel engine supply.
The grout agitator will keep the mixture in suspension and release the air bubbles in the mixture. Cement grout mixer and agitator will realize the continuous grouting projects done. Because cement mixer and agitator can continuous finish cement mixing.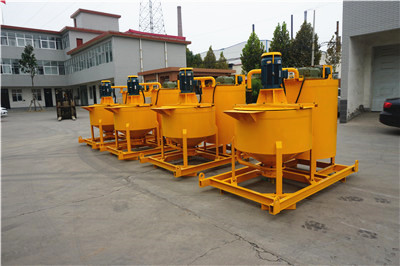 Recently 4 sets of the cement grout mixer machine were delivered to our clients in Thailand. Mixer capacity is 400L and agitator capacity is 700L. Cement grout mixer Thailand is highly durable, low maintenance systems designed to deliver maximum performance.
Electric combo grout mixer is a unit. When delivery, the cement grouting mixer machine will be in nude, plastic film outside the machine.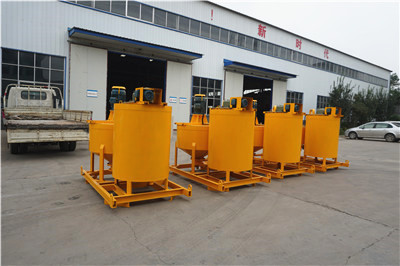 Colloidal grouting mixing systems series are heavy duty. High volume colloidal mixing grout mixer and agitator are for applications that require colloidal mixing like dams, tunnels, post-tensioning, underground mining and many heavy construction jobs.
The colloidal series grout mixer machine easily mixes slurries of neat cement, fly ash, bentonite, micro fine cements and post tensioning grouts. Easy operation and maintenance optimal mixing are quality with colloidal mixing technology. Production of stable homogeneous is slurry.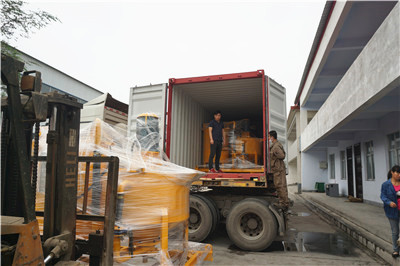 We have design and export cement grout mixer globally. We put a lot of emphasis on innovation to ensure that we remain at the forefront of the market and to continue to deliver our valued customers with the best products possible.
Leadcrete has been producing grout pumps, grout machines, grout mixers and many other mining and civil related products for the global market for over 9 years. Focus, professional in grouting equipment is supply full series of grout mixer and agitator, grout pump, and cement injection grouting plant.
Electric power and diesel engine for clients choose. For more details about cement grout mixer machine for sale, please email us: sales@leadcrete.com.