CLC block cutting machine for sale
2018-10-30 10:05:33
CLC blocks are more and more popular in the building industry. Many countries are using this new style building materials to make residential houses.
The question is how to make CLC blocks?
First, we need raw materials: cement, sand, fly ash, slag, foam agent, etc. Second, we need a mixer to mix the cement and sand into slurry. Third, we need a foam generator to generate foams. Besides, we need foam concrete pump to convey the foam concrete to the worksite. Of course, if you want to improve the efficient, we also provide screw conveyor and belt conveyor.
Maybe you figure that it is very terrible, you need so many machines to make the CLC blocks, you need to get a mixer, a foam generator, a foam concrete pump, and a screw or belt conveyor, it is time-consuming and very cost. Take it easy! We have designed a new type foam concrete machine to help you to solve this problem.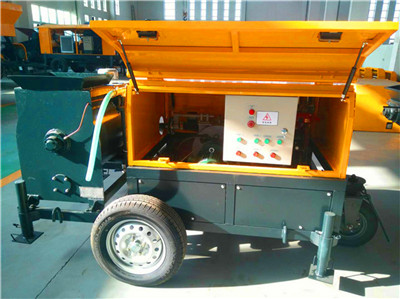 This type foam concrete machine puts feeding system, foaming system, mixing system and pumping system in one, very convenient and low cost. Just one machine already has 4 parts: screw or belt conveyor, concrete mixer, foam generator and foam concrete pump. So if you choose this machine, you will get biggest efficiency and lowest cost.
After making foam concrete, we need make it into small pieces blocks. So we need CLC block cutting machine.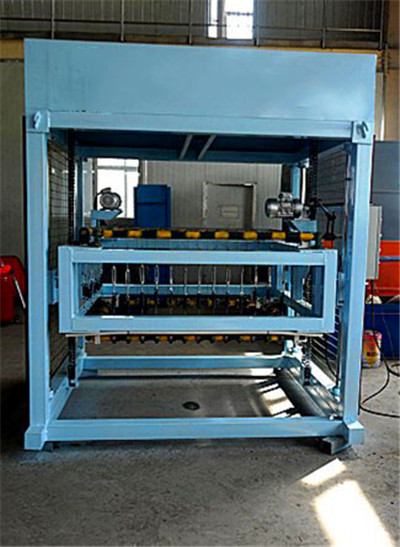 This CLC block cutting machine has two types, one is wire cutting machine, the other is blade cutting machine. Comparing with the blade cutting machine, wire cutting machine is economic, it can be used to cut CLC blocks, but not fiber. Since the main materials of our foam concrete are cement and sand, wire cutting machine is already match our requirement. And it is our best choice.