American shotcrete equipment for sale
2017-07-28 11:50:06
Leadcrete shotcrete equipment has been sold to American, Egypt, UAE, Oman, Pakistan, Philippines, Nepal, India, Malaysia and other countries. Leadcrete shotcrete equipment is especially popular in American. Leadcrete shotcrete equipment is mainly used in tunneling, mining operations, swimming pool, joint filling, refractory application, large-section tunnel building, hydropower projects, hillside protection, extensive slope consolidation work, etc.
Leadcrete shotcrete equipment has developed a full range of dry mix shotcrete equipment and wet shotcrete equipment, the output of 1.5m3/h to 9m3/h, electric motor, diesel engine, air motor are available options for customization.
Every day we can receive 1 or 2 enquiry from American customer. Our sales sent the details to him as soon as possible. If the customer has new questions, we solve the problem and offer good before-sale service every time. Recently, we received a customer order from American, because of shotcrete equipment is used for mining project, we suggest LSZ3000 wet shotcrete machine with air motor to customer. Air motor drive explosion-proof mining projects; Wet shotcrete equipment, low rebound, dust and high strength is lower than the dry shotcrete equipment.
Air motor LSZ3000 wet shotcrete equipment: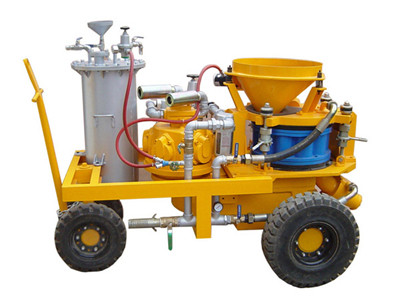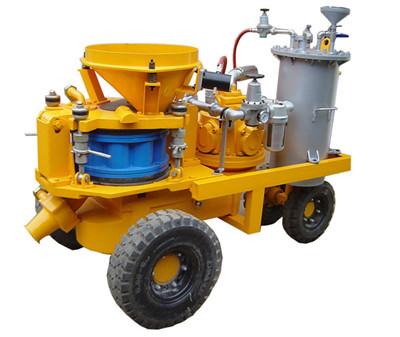 And we have electric motor LSZ3000 wet shotcrete machine and diesel motor LSZ3000 wet shotcrete equipment: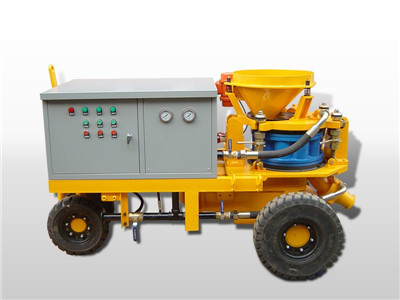 If you are interested in our wet or dry shotcrete equipment, please tell us without hesitation. Email is
sales@leadcrete.com
. Mobile Phone: 0086-15736772513. We will contact you in the first place.