Positive displacement grout pump in Vietnam

As for the grouting pump, usually divide to the piston pump, plunger pump, screw pump etc. About the piston type pump, it has a single cylinder piston grout pump, double cylinder piston grout pump, and triplex cylinder piston grout pump. For the plunger pump, we have the single plunger grout pump and double plungers grout pump.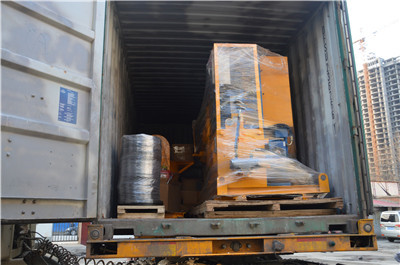 Positive displacement pumps are some of the most common in the industry. When enough pressure is built up in the chamber, the pump moves the liquid out and into the discharge system. Piston pump, it is one of the best known positive displacement pumps, it is used to move liquids and compress gas. Plunger pumps, it is similar to a piston pump, it is used where high pressure is needed.
Positive displacement grout pump produced by us, it is a grout mixer agitator pump. High shear high speed colloidal grout mixer, fast mixing the water, cement, bentonite, and additives. And evenly mixing the above material, also takes less time. The agitator slow mixing the material. And so no air inside the material, also no settle down. Positive displacement grout pump Vietnam is a single piston grout pump. Full hydraulic grouting pump, more reliable during the working. Operator controls are centrally located for efficient production.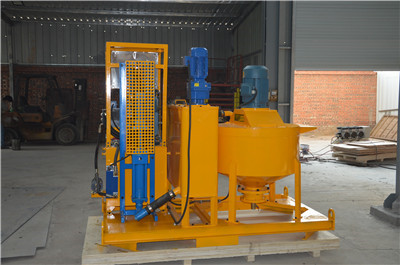 Leadcrete produces a variety grouting equipment, including grout mixer and agitator, grout pump and grout plant station. All the above machine could be customized according to your projects request, including the capacity, flow, pressure and the power. If you want to know more information about positive displacement grout pump in Vietnam, please email us: sales@leadcrete.com