Peristaltic Pump for Filter Press Feeding

Peristaltic Pump for Filter Press Feeding
Our peristaltic squeeze hose pump can be used for filter press feeding. The output and pressure can be customized as per you requirement. The flow can be intermittent or continuous as per your different project. More and more suppliers choose peristaltic hose pump as the feeding pump.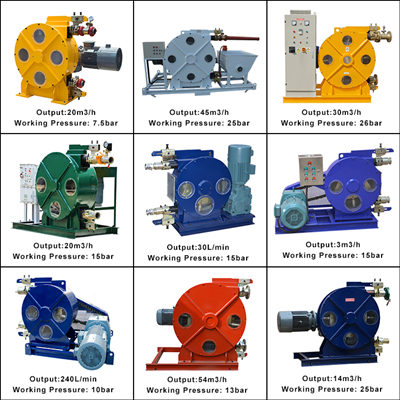 Leadcrete LH industrial peristaltic pump for filter press feeding mainly includes pump body, drive plate, extrusion, recovery, hose upgrade and drive system. The reinforced hose inside the pump shows a U-shaped displacement, when the rotation of the hose creates an extrusion cycle extrusion, sludge from discharge outlet, formation pressure HC is obtained by industrial fuel pump, mainly in construction, underground engineering, mining, Food, paper, ceramics and other viscous pulp in the field of distance transmission, metering pump, cellulose spraying and so on.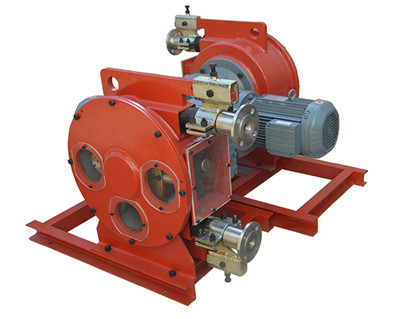 Peristaltic pump for filter press feeding features:
♦ Self -priming,Only tube to replace.
♦ Dry –running without damage, Reversible.
♦ No contact between product and mechanical parts.
♦ Able to pump products with solid parts inside.
♦ Easy maintenance, low-cost, short down time.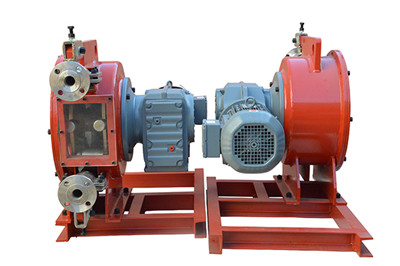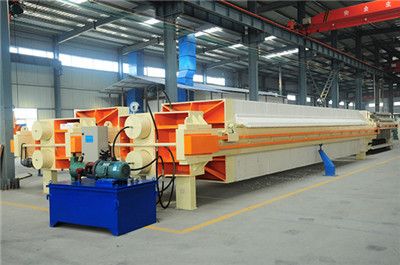 As industrial peristaltic pump for filter press feeding suppliers, we can design different pressure and flow peristaltic pumps according to customers' requirements. Working pressure 0.6 ~ 3Mpa, output 0.01 ~ 50m3 / h, NR, NBR and EPDM compression hoses are the options available for processing.

If you need peristaltic pump for filter press feeding price, please contact us freely, sales@leadcrete.com.

Before we send quotation, please let us know the following question:
1. What is the project with our peristaltic pump, is it for pumping concrete or others?
2. What is the pressure and output you require?
3. What is the local voltage you require, here the voltage 380V, 50HZ, 3phase, is it ok for you?
4. What is max. aggregate size in the slurry?