The basic application of foam concrete

Foam Concrete is normal concrete with bubbles of air inside. Therefore it has the same characteristics with many additional advantages.
CLC (foamed concrete) blocks are used for building cottages, wall insulation in multistory buildings and internal partitions.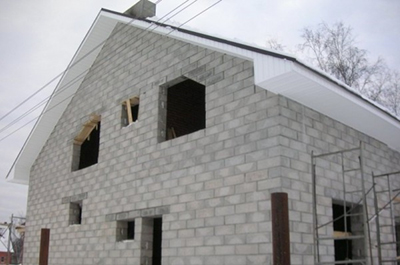 Also CLC can be produced and poured for floors and roofs on-site. In roofs it can be used because of very good insulating and lightweight. For floors CLC offers faster installation and a less expensive option because of the flowing and self-leveling properties.
CLC is easy to produce using our LD2000 foam concrete mixer and LD30 foam concrete pump. The ingredients are cement, sand, water and foaming agent. The components are mixed in usual concrete mixer and add the stable foam produced in foam generator.