Variety applications of cement mortar pump

LMP35 30 piston mortar pump is a single-cylinder single-acting piston pump, with a compact structure, reliable, low failure rate, easy cleaning and maintenance and pumping the advantages of high pressure. Mortar spraying machine is mainly used for tunnel excavation and maintenance, mine engineering, construction of dams, large bridges and high-rise building foundation treatment works and various types of underground engineering mortar transportation and perfusion. Mortar sprayer pump is coupled with a dedicated spray gun and compressed air can also be used for wall spraying.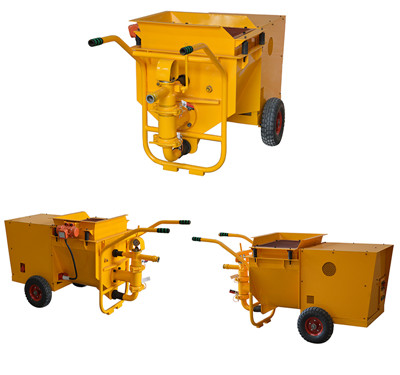 Cement mortar pump is mainly used in the construction of the wall, cement mortar spraying and external wall insulation material mortar spraying, refractory material spraying. Our company production of mortar spraying machine basically no landing ash, water saving, material saving, large cost reduction, simple operation, without scaffolding without mobile devices without repair take the crop. roof can free spraying, with fast speed, high efficiency, labor intensity is low, a spraying machine per hour can easily spray area of 150 square meters.