Soil spraying machine for planting seeds
2016-03-17 11:57:34
Slope greening is an effectively slope protection mode. It has the function of soil and water conservation, also can improve the environment and landscape. Slope greening divided into the following: steep slope greening and gentle slope greening; soil slope greening and stone slope greening.
When the slope degree is less than soil stable slope angle and also has enough soil that plants can grow. Hydro seeder can be used for the planting. Add the seed germination, sieved humus, grass fibers, adhesives, etc. to the hydroseeding tank. After mixing, spray the material to the slope evenly.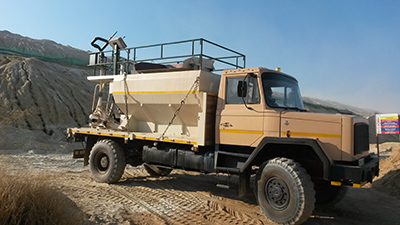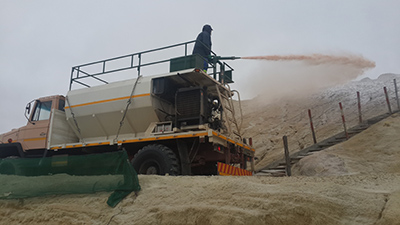 When the slope does not have enough soil which suitable for seeds planting, soil spraying machine should be use.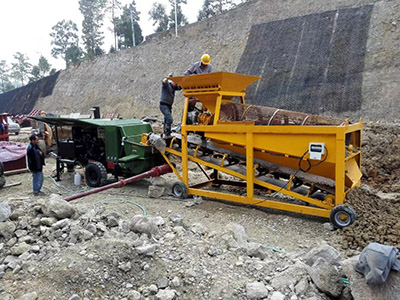 This thicker hydro seeder is widely used in soil spraying machine for planting seeds, green soil conveying and spraying and the plain concrete, fiber concrete conveying and spraying. It has long conveying distance, up to 650 m horizontally, 160 m vertically.