Peristaltic Pump for Sale
2021-07-13 20:32:51
Peristaltic Pump for Sale
Zheng zhou Lead Equipment Co., Ltd. is a peristaltic pump manufacturer. It is a well known specialized industrial peristaltic pump manufacturer in R&D, manufacture and sale.
From years of experience Lead Equipment Co., Ltd. has developed its own R&D and technician teams, which supports further development and customized service for clients.
Now we have full series of peristaltic pump for sale,with tens of models, working pressure from 0.6-3 Mpa, output from 0.01-50 m3/h, NR, NBR and EPDM squeeze hoses are available options for customization.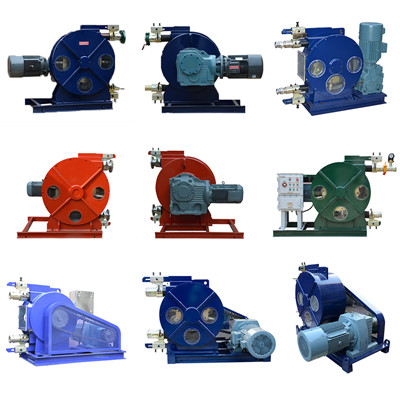 LH series peristaltic pump for sale consists mainly of pump house, rotor, roller, idle roller, squeeze tube and driving unit. The squeeze hose is U-shape in pump house, when rotor drives roller to rotate, hose is deformed. After the roller rotate, the deformed hose recover by its elasticity. Thus the negative pressure in this hose is generated, sucking slurries, and discharging through outlet under roller's push, finally forms pressure conveying of slurries.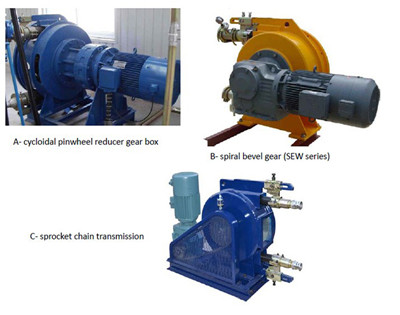 Application of peristaltic pump for sale:
Construction - cement, coatings, spray concrete, brick and roof tiles, colourants and aggregate.
Chemical – corrosive acids, and bases.
Textiles – fibres, dyes and additives.
Pint and pigments – dispersion mill feed, pigment and latex transfer.
Water and wastewater treatment – lime, kalic, sodium hypochlorite, ferric chloride and sludges.
Printing and packaging – varnishes, inks, coatings and adhesives.
Mining and mineral separation – tailing slurries, sludges and reagents.
Ceramics and glass – fine china.
Breweries – yeast, diatomaceous earth, Flocculants, stabilizers,filter press feed.
Food and beverage – CIP applications, Wine, brewery, dairy, bakery, flavourings and additives.
OEM – versions available for system Suppliers.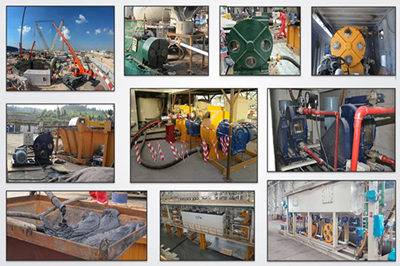 If you are interested in peristaltic pump for sale, please contact us freely, sales@leadcrete.com.
Before we send quotation, please let me know the following question:
1. What is the project with our peristaltic pump, is it for pumping concrete or others?
2. What is the pressure and output you require?
3. What is the local voltage you require, here the voltage 380V, 50HZ, 3phase, is it ok for you?
4. What is max. aggregate size in the slurry?