Peristaltic hose pump for pumping sewage
2021-09-26 17:37:02
Peristaltic hose pump for pumping sewage
Lead Equipment Co., Ltd. is a leading manufacturer of peristaltic hose pump for pumping sewage in China. We are engaged in the research and development, production and sales of hose pump for pumping sewage. Our LH series peristaltic hose pump have different working pressure and output. The working pressure range is from 10bar to 26bar, and the output range is from 14m3/h to 54m3/h.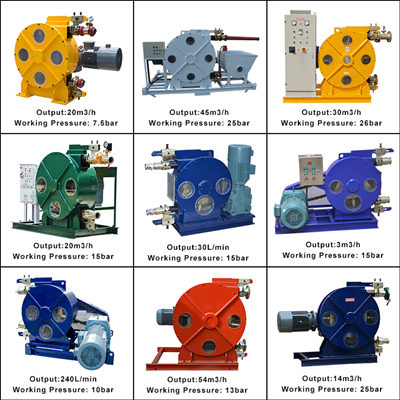 Our peristaltic hose pump can be used in following field: Construction, pharmacy, textile mill, dye making, water treatment, paper making, mining, ceramic, brewery and beverage, underground engineering, etc. It's perfect to pump corrosive, abrasives, shear sensitive fluids, high viscosity fluids, high density fluids, large solids, metering(+1%), high pressure(3Mpa).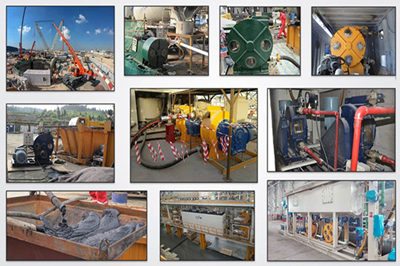 LH100-1050B peristaltic hose pump for pumping sewage mainly consists of pump house, rotor, roller, idle roller, squeeze tube and driving unit. The squeeze hose is U-shape in pump house, when rotor drives roller to rotate, hose is deformed. After the roller rotate, the deformed hose recover by its elasticity. Thus the negative pressure in this hose is generated, sucking slurry, and discharging through outlet under roller's push, finally forms pressure conveying of slurry.
LH100-1050B peristaltic hose pump are mainly applied in pumping sewage, distant conveying, grouting and dosing of viscous slurry in construction, mining, food, paper-making, ceramic, etc.
LH100-1050B peristaltic hose pump
technical data
:
Max output: 54m3/h
power unit: 37Kw, 380V, 50Hz IP55.


5. Dry -running without damage.
7. No contact between product and mechanical parts.
8. It is able to pump products with solid parts inside.
9. It is easy maintenance, low-cost, short down time.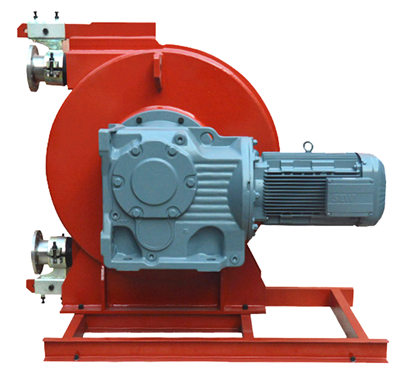 In addition, we have other types of peristaltic hose pump.
Peristaltic hose type concrete pump have three drive modes, driven by electric engine, diesel engine, hydraulic motor driven respectively. Output is 15m3/h, 20m3/h, 45m3/h for choose, also can
customized according to customer requirements.
It is more widely used in the pumping of foamed concrete, lightweight concrete, mortar and refractory materials.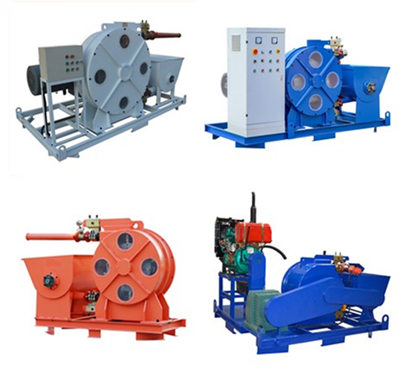 We have many years of experience in the industry and can provide customers with personalized products and service. If you have any special requirements, we can customize it for you. The driving engine of the peristaltic hose pump, working pressure, displacement, extruded tube material, etc., these all can be customized according to your needs.


If you are interested in our peristaltic hose pump, we will recommend a suitable peristaltic hose pump for you. Please help us to confirm the following points:
1. What is the project with our peristaltic pump, is it for pumping concrete or others?
2. What is the pressure and output you require?
3. What is the local voltage you require? here the voltage 380V, 50HZ, is it OK for you?
4. What is Max aggregate size in the slurry?