Mortar pump price in Singapore
2018-08-30 10:31:20
Piston mortar pump machine with double piston and single acting is widely used in construction for its convenient maintenance, compact structure, high working pressure and high efficiency, working reliability, and Pump motor is hydraulic piston cement pump etc. Pump it can be used not only for grouting cement mortar and sand mortar, combined with accessories such as compressor and spraying gun, it is also ideal equipment applied in spraying. Machine is widely used for grouting in mine gallery, rail and road tunnel, hydropower construction, slope consolidation, underground engineering, subway and civil engineering etc, above all, it is convenient for maintaining.
Unique features of mortar pump in Singapore.
1. Double piston Pump motor pump single acting for construction.
2. Switch by ball valve, hydraulic mortar cement pump.
3. Mechanical transmission, lower failure rate.
4. Integrate pump head and hopper; prevent education and deposition together with the paddle agitating.
5. Compact structure, convenient for maintaining.
6. High working pressure and working reliability.
7. Convenient maintenance.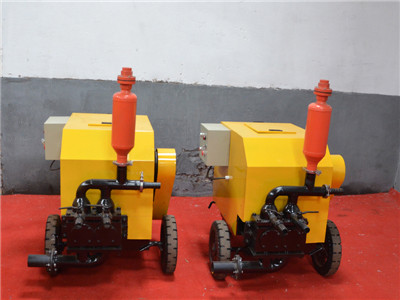 Mortar pump price in Singapore can deliver and spray various kinds of mortars which diameter are from 0 to 6 mm and be used for delivering the field mixed mortar on the job-site, with strong power, high universality and wide application. The vertical height of pumping is up to 60m, the horizontal distance up to 90m. The chrome plating material cylinder technology for concrete pumping is adopted. For the abrasion parts, the service life is long, the cost is low and the economical efficiency is high. The mortar pump price of double-piston cylinder (a single cylinder plus a compensating cylinder) is adopted. The no-pulse delivery can be achieved during mortar delivering and spraying. The mortar can be sprayed evenly on high-level working planes. The performance in applying the mortar to the wall is good, and the technology is advanced among similar products all over the world.