Shotcrete machine used for joint filling
2017-05-22 17:37:48
LZ-3 Shotcrete machine can be used as well for many small jobs, especially shotcrete machine is used for joint filling. LZ-3 Shotcrete machine is small-sized shotcrete machine for the dry spraying process.
Its output capacity is 3m3 /h, and Max. Aggregate Size is Φ10 mm. LZ-3 shotcrete machine can be used as well for joint filling, swimming pool, refractory application and extensive slope consolidation work, etc.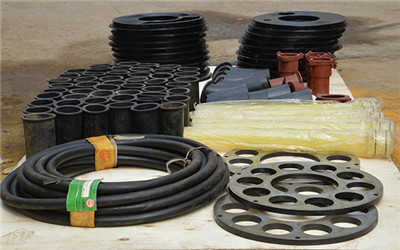 The features of joint filling shotcrete machine:
♦ Four-point clamping device make it easy to adjust the press between sealing plate and rotor disk so as to no air and dusk leak and prolong consumption parts life.
♦ Partifularly used for dry, damp mix and steel(polymer)fiber reinforced shotcrete.
♦ Thin flow conveying method with vortex flow, so the spraying flow is even, continuous and
steady, to improve the shotcrete quality.
♦ Non-adhesion going-through rotor with new material chamber, completely eliminate bonding and blocking during operation so as to reduce clearance and maintenance period.

LZ-3 Shotcrete machine has three drive modes.

Electric Motor Driven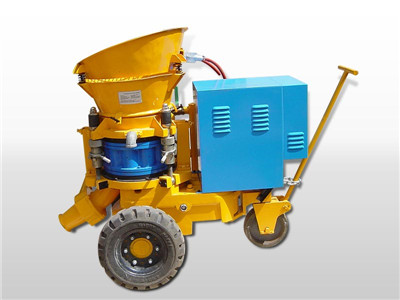 | | |
| --- | --- |
| Output Capacity | 3m3 /h |
| Max. Horizontal Conveying Distance | 200m |
| Suitable Mix Ratio(Cement/Sand) | ≤1:3~5 |
| Max. Aggregate Size | Φ10 mm |
| Conveying Hose Inner Diameter | Φ38/Φ50mm |
| Conveying Pressure | 0.2-0.4MPa(29-58PSI) |
| Air Consumption for conveying material | 5~6m3/min(180-215CFM) |
| Material Charging Height | 0.9m |
| Rotor Speed | 14r/min |
| Motor Power | 3kW(4hp),IP55 |
| Available Voltage | 220V,380V,440V,660V 50Hz/60Hz |
| Overall Dimension(length×width×height) | 1.13×0.54×1.02m |
| Net Weight | 430kg |

Air Motor Driven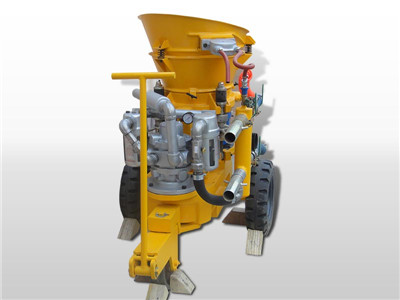 | | |
| --- | --- |
| Output Capacity | 1.5-3m3 /h |
| Max. Horizontal Conveying Distance | 200m |
| Suitable Mix Ratio(Cement/Sand) | ≤1:3~5 |
| Max. Aggregate Size | Φ10 mm |
| Conveying Hose Inner Diameter | Φ50mm |
| Conveying Pressure | 0.2-0.4MPa(29-58PSI) |
| Air Consumption for conveying material | 5~6m3/min(180-215CFM) |
| Air Motor Air Pressure | 0.5MPa(71PSI) |
| Material Charging Height | 0.9m |
| Rotor Speed | 14r/min |
| Air Motor Type | TMH3.2 |
| Air Motor Air Consumption | 4.8m3/min(171CFM) |
| Overall Dimension(length×width×height) | 1.13×0.54×1.02m |
| Net Weight | 430kg(947lbs) |
Diesel Driven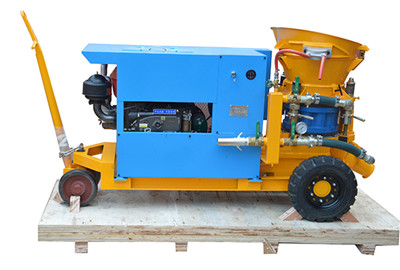 | | |
| --- | --- |
| Rated Output | 2-3m 3 /h |
| Max. Horizontal Conveying Distance | 200m |
| Suitable Mix Ratio(Cement/Sand) | ≤ 1: 3~5 |
| Max. Aggregate Size | Φ 10 mm |
| Conveying Hose Inner Diameter | 38/51mm |
| Operating air Pressure | 0.2-0.4MPa(29-58PSI) |
| Air Consumption | 5~6m 3 /min(180-215CFM |
| Diesel Engine | 10hp,2200rpm |
| Diesel Engine Starting | Electric start |
| Clutch Type in Diesel Engine | Automatic Clutch |
| Material Charging Height | 0.9m |
| Rotor Speed | 9-13r/min |
| Overall Dimension(L× W× H) | 1.8× 0.8× 1.2m |
| Net Weight | 480kg |