IMF chief lauds Hangzhou G20 summit
2016-09-06 16:06:48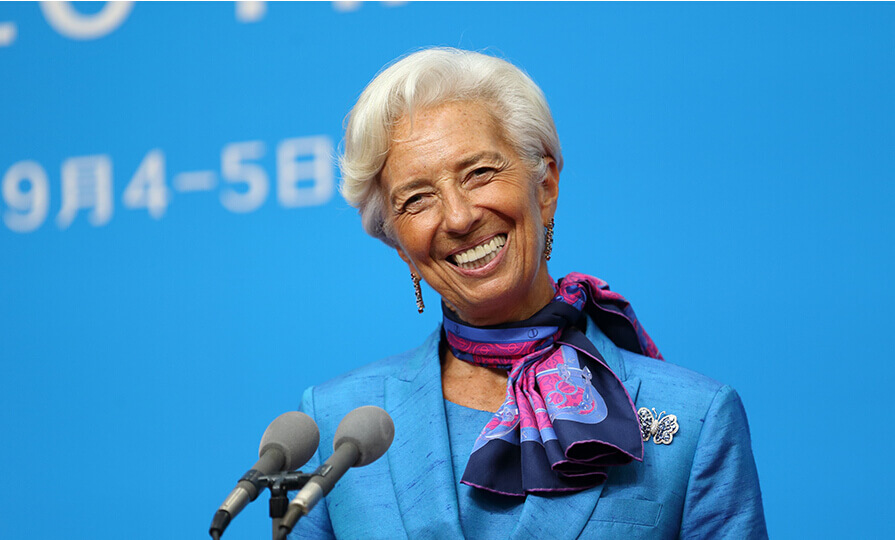 International Monetary Fund chief Christine Lagarde on Monday called the just-concluded Group of 20 (G20) summit "a very successful meeting," and said that the IMF looks forward to implementing the agreements reached at the summit.
Speaking at a press conference after the last session of the G20 summit, Lagarde congratulated China for its leadership of the G20 this year and its excellent organization of the leaders' meeting in the scenic eastern Chinese city of Hangzhou.
Highlighting the "extraordinary" Swan Lake ballet on the water in the welcoming art show, Lagarde noted that it epitomized China's focus on the use of technology, perfect execution and coordination of the summit, as well as innovation and entrepreneurship.
Lagarde said a clear consensus was reached at the summit in a coordinated effort to raise growth and promote widely shared growth. She added later in a statement that "pushing back against protectionism and pushing forward with free and fair trade is a vital component of this growth agenda."
"There is also a determination around the room to better identify the benefits of trade in order to respond to the easy populist backlash of globalization," the IMF chief said, noting that trade has lifted so many people out of poverty, as shown in China's outstanding achievement.
"We've achieved quite a lot (in this G20 summit)," she said, "We are looking forward to implementing, acting upon those supports and encouragements that we have just received."
She also noted that the IMF received support on a measure "the Chinese presidency put back on agenda" -- the international financial architecture.
The IMF chief welcomed the Chinese yuan's joining in the Special Drawing Rights (SDR) basket as a fifth currency, which officially starts on Oct. 1.
It is an important milestone that will help strengthen the international monetary system as well as China's role in the global economy, she said.
In an effort to better respond to the rise of emerging economies, the IMF needs to improve the representativeness of the membership in the institution, and serve all the 189 members of the "IMF family," Lagarde said when answering a question from Xinhua.
The G20 leaders welcomed the entry into effect of the IMF's 14th review of quota reforms, which represents a major step toward reflecting the increasing role of dynamic emerging-market countries in the fund's governance, she said.
The IMF is working towards the completion of the 15th review by the 2017 Annual Meetings, she added.
Reprinted from China.org.cn