LH76-770 hose pump for oil base mud
2021-08-14 17:09:51
Hose pump for oil base mud

Another anti-explosion type peristaltic squeeze hose pump was sent to US customer. It can pump oil base mud which save a lot of labor and cost.
The working principle of the
hose pump for oil base mud
is that a special rubber hose with a smooth inner wall and strong strength is installed inside the pump body. It is kneaded along the hose through a pair of pressure rollers. This rotation causes the medium to be transported in one direction. After the medium is transported, the elasticity of the squeezed hose and the force of the side guide rollers restore the original. At this moment, a high vacuum is generated in the hose to suck the medium into the lumen again, and the medium will follow it. The pressure roller is kneaded and discharged from the hose. In this way, the medium is continuously sucked and discharged.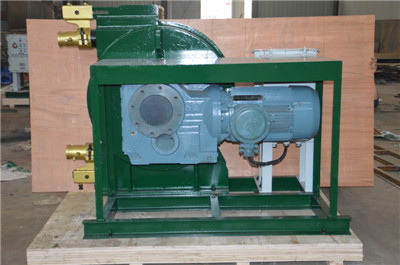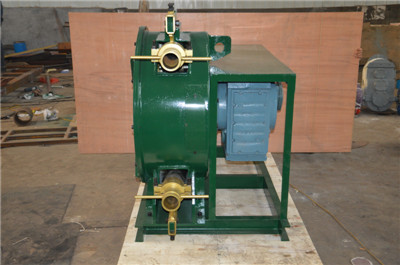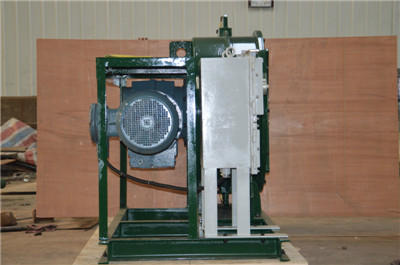 The hose pump for oil base mud can be used for oil waste, heavy fuel waste, and can be used for high-pressure pumping and pumping pump.
Although the hose pump pumping capacity is high, it is still very economical when running an active ketchup. At the same time, this export technology allows dry and reliable operation, which is very important for active ketchup transport. As the bacteria multiply in the active waste, the structure of the active waste will change, with different densities and specific densities. Using a hose pump, carrying active ketchup is safe. Some small waste, some 300m3 landfill tanks have been successfully recycled on a regular basis. For example, 0.5 m3 of active clay is returned to the air-conditioning tank every 10 minutes to ensure that the germs there are adequately accumulated. Ensure reliable biological cleaning.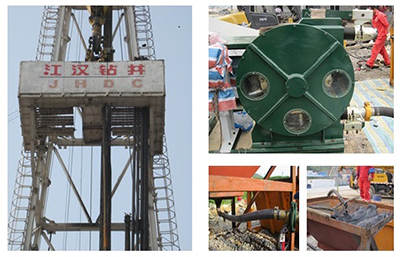 Hose pump for oil base mud features:
1. Unique non-sealed structure, so that it will not produce any leakage;
2. Strong self-priming ability, the suction range of clean water can reach 8 meters;
3. The pumped fluid is only in contact with the hose, so it can transport various viscosity, density, corrosive and abrasive fluid materials;
4. Hose pump for oil base mud can transport liquid materials containing solid particles, crystals, fibrous materials and other impurities, without any blockage and failure;
5. Hose pump for oil base mud can run in forward and reverse directions and has self-cleaning ability;
6. The hose pump for oil base mud does not need to be primed for start-up, which is particularly convenient for clearance operations;
7. Low vibration and noise, can be fixed on a trolley, mobile operation,
8. Simple structure, convenient operation and maintenance.
9. Low power consumption, high volumetric efficiency, and good measurement ability.

If you are interested in hose pump for oil base mud, please contact us freely, sales@leadcrete.com.
Before we send quotation, please let me know the following question:
1. What is the project with our hose pump, is it for pumping concrete or others?
2. What is the pressure and output you require?
3. What is the local voltage you require, here the voltage 380V, 50HZ, 3phase, is it ok for you?
4. What is max. aggregate size in the slurry?